An overview of psychiatry specialization in Turkey
Psychiatry: The specialty concerned with treating mental disorders.
Because psychiatrists are medically certified and trained in psychiatry, they are the only professionals who can prescribe medications to treat mental mental health problems.
Psychiatrists work as part of a mental health team, often consulting first-aid family physicians, social workers, psychologists, and psychiatric nurses.
field of psychiatry
Psychiatrists are the primary mental health doctors who diagnose and treat mental health conditions.
Of course, psychiatrists will use a variety of techniques to determine if a person's symptoms are psychological, the result of a physical illness, or a combination of both.
This requires the psychiatrist to have a solid knowledge of general medicine, psychology, neuroscience, biology, biochemistry, and pharmacology.
Of course, more than any other specialty, psychiatrists are skilled in establishing doctor-patient relationships and are trained to use psychotherapy and other therapeutic communication techniques to diagnose and monitor mental conditions.
Treatment can be provided in the clinic or in the ward of a psychiatric hospital.
The types of mental disorders are extensive. A few of the more widely known types can be described as follows:
worry
phobia
Obsessive-compulsive disorder (OCD)
Post-traumatic stress disorder (PTSD)
Schizophrenia and paranoia
personality twists
Depression and bipolar disorder
Dementia and Alzheimer's disease
Eating disorders, such as anorexia and bulimia
Sleep disturbances, such as insomnia
Addiction, such as drug or alcohol abuse
Psychiatrists may provide psychological support for people with long-term, painful, or fatal illnesses.
Psychiatric treatment methods
Psychotherapy
Psychotherapy is an integral part of diagnosing and treating mental illness.
It involves meeting patients regularly to talk about their problems, behaviors, emotions, feelings, thoughts and relationships.
A psychiatrist's goal is to help people find solutions to their problems by exploring their ways of thinking, behaviors, and past experiences as well as learning about the inner and outer influences on their thinking.
People undergoing psychotherapy may meet with their psychiatrist individually or as part of a family or group session.
Depending on the diagnosis and/or severity of symptoms, supportive psychotherapy may be used for a limited period of time or permanently.
psychotropic drugs
Medications are commonly used in psychiatry, and each has different properties and different psychological effects.
The psychiatrist should be well-versed in the mechanism of action of each drug (how the drug works) and (the way the drug moves in the body) of any prescribed drug.
Combined drug therapy (the use of two or more drugs) is often used in psychiatry and may require constant adjustments to achieve the desired effect.
Finding the desired drug can take time and is often an experimental process.
Other treatments
Other interventions may be used when the mental disorder is refractory or intractable (difficult to control).
These methods include:
NSFor deep brain stimulation (DBS): This involves implanting electrical sensors to stimulate parts of the brain in people with major depression, dementia, obsessive-compulsive disorder, or substance abuse.
Electroconvulsive therapy (ECT): Which involves the external conduction of electrical currents to the brain to treat severe bipolar disorder, or depression.
Psychological surgery: Using surgical techniques, neurosurgeons cut off pathways in the brain that are believed to be linked to severe OCD and depression.
What is the difference between psychiatry and psychological counseling?
A psychiatry certificate is given to a person who obtains a medical degree after working in the field of psychiatry for four years. The doctor will then be able to perform supportive psychotherapy and prescribe medications and other medical treatments.
A counsellor usually has an advanced degree from the College of Psychology and Counseling, and often has extensive training in research and clinical practice. Counselors treat mental disorders with psychotherapy only.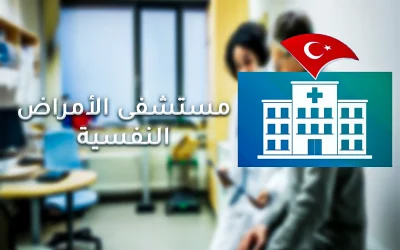 The Psychiatric and Neurological Hospital in Turkey provides the necessary care for diseases that need specialists in psychiatry, in addition to promoting the mental health of patients in the hospital. What distinguishes the psychiatric hospital in Turkey in recent times, Turkey has qualified to become one of the best destinations...
read more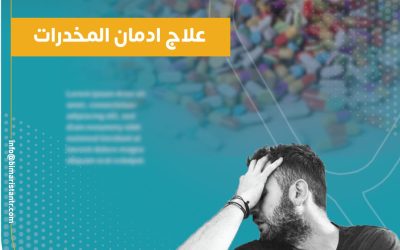 There is no doubt that drug addiction is one of the most dangerous and most prevalent diseases of the current era, especially among young people. Currently, special centers have been found in Turkey for the management and treatment of drug addiction. What is addiction? Addiction is defined as the inability to stop doing a certain action even though the act causes physical harm...
read more