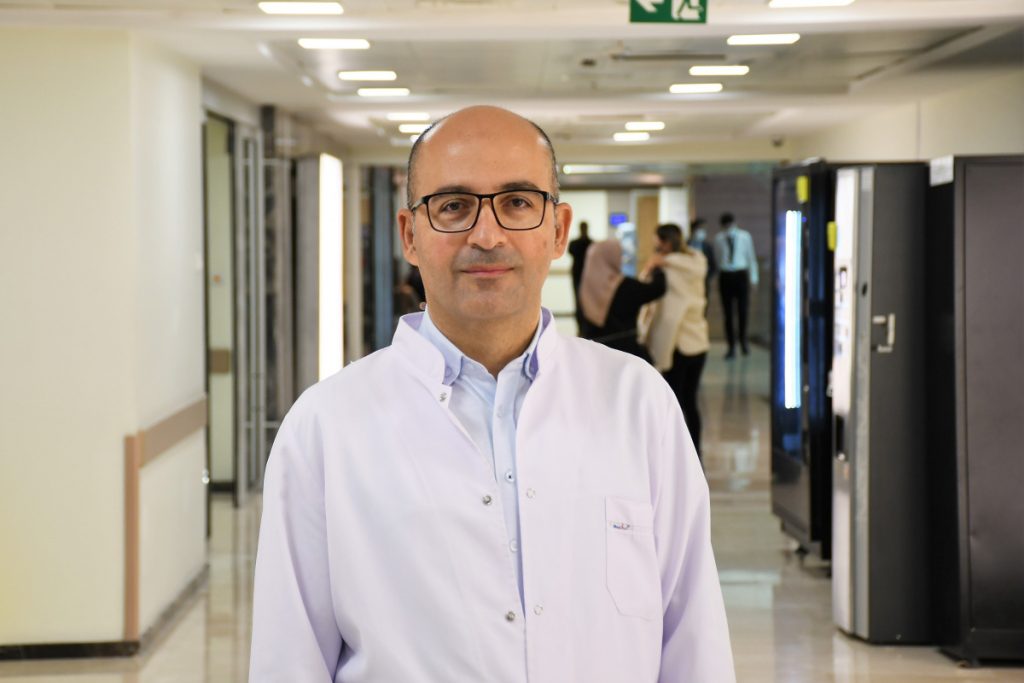 Doctor's evaluation


Istanbul
Prof. Dr. Cem Coşkun Avci
Specialization: Orthopedics
Dr. Cem Coşkun Avci: Pioneer in Orthopedics at Medipol Hospital, Istanbul Dr. Cem Coşkun Avcı is one of the most prominent doctors in the field of orthopedic surgery in Turkey, working hard and sincerely at the prestigious Medipol Hospital in Istanbul. Dr. Avci has extensive experience and exceptional skills in this field, which makes him a reference for patients and colleagues on…
Prof. Dr. Cem Coşkun Avci Read More »
The doctor is fluent in languages: - English - Turkish
---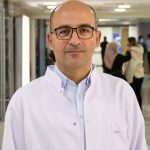 Prof. Dr. Cem Coşkun Avci

Dr. Cem Coşkun Avcı: Pioneer in the field of Orthopedics at Medipol Hospital in Istanbul
Dr. Cem Coşkun Avcı is one of the most prominent doctors in the field of orthopedics in Turkey, and he works hard and sincerely in Medipol Hospital prestigious in Istanbul. Dr. Avci has extensive experience and exceptional skills in this field, which makes him a reference for patients and colleagues alike. Born in Ankara in 1973, he embarked on his scientific and professional career to become one of the most important physicians and academics in the field of medicine in Turkey.
Dr. Cem Coşkun Avcı received his medical degree from Istanbul University, where he showed interest in medicine from the beginning of his education. Then he joined the Department of Orthopedics and Traumatology at Istanbul University Faculty of Medicine, as this opportunity provided him with many opportunities to develop his knowledge and skills in the field of surgery.
Dr. Cem Coşkun Avci had a strong desire to provide medical care of the highest possible standard. After graduating from the college, he began pursuing the specialization of Orthopedics and Traumatology in the same college. In 2002, he presented his thesis titled "Anterior cruciate ligament reconstruction surgery using posterior muscle limb autogen", thus obtaining the title of Specialist in Orthopedics and Traumatology.
During his career, Dr. Cem Coşkun Avci has worked in government and private hospitals. His business focused on providing distinguished medical care and performing complex surgeries, especially in the field of joint and orthopedic surgery and the treatment of chronic diseases.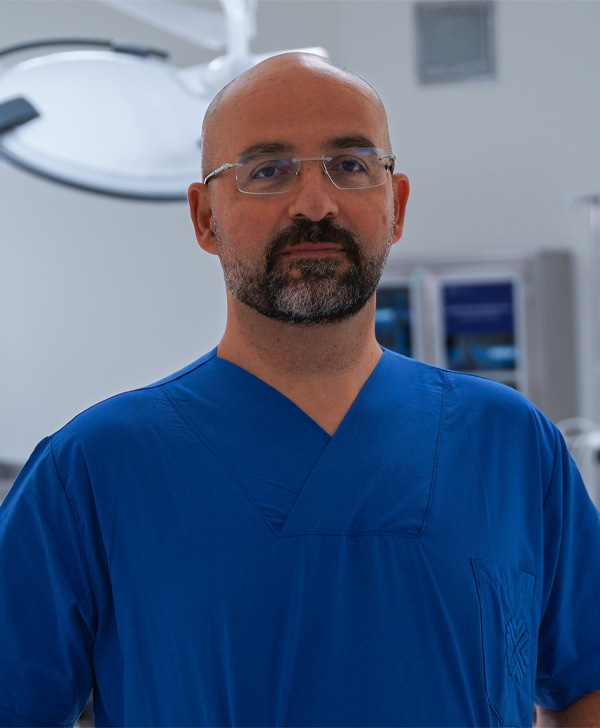 In addition to his clinical work, Dr. Cem Coşkun Avci paid great attention to education and training. Where he participated in training and mentoring many young doctors, and contributed to the transfer of knowledge and medical expertise to the younger generations.
In 2015, Dr. Cem Coşkun Avcı was awarded the title of Associate Professor of Orthopedics and Traumatology. Hence, he continued to provide his medical and educational services in several hospitals, including Medipol Hospital affiliated with Medipol University. Until he was promoted to Professor in 2021.
Dr. Cem Coşkun Avci has exceptional skills in treating a variety of diseases and conditions without the need for surgery. It also offers excellent treatment for big toe deformity, as it works to provide a comprehensive solution to big toe deformity problems, using non-surgical techniques that contribute to improving foot position and relieving pain.
In addition, Dr. Cem Coşkun Avcı brilliantly handles cases Cruciate ligament ruptureWhere he provides treatments that preserve and strengthen the cruciate ligament without resorting to surgery. His treatment is based on the latest advances in physiotherapy and rehabilitation, contributing to the effective recovery of knee function.
Moreover, the doctor is considered an expert in providing a solution to knee pain and problems in non-surgical ways as well, such as: Stem cell injection Plasma injection helps relieve pain, improve knee condition, and significantly restore quality of life.
The doctor's achievements are not limited to the knee field only, but he also has distinguished experience in treating a variety of problems such as: Knee replacement orhip joint In addition to performing orthopedic surgeriesPartial joint replacement orShoulder joint replacement and treat cases such as Arthritis, muscle tear, meniscus tear, and many more. Using innovative techniques to ensure the restoration and improvement of joint functions, and to provide appropriate care for each individual case.
Prof. Dr. Cem Coşkun Avcı has enriched the medical community with his deep knowledge and extensive experience in the field of Orthopedics and Traumatology. He is an example of dedication and excellence in the field of medicine, and deserves the recognition and respect of colleagues and patients alike.
In short, Prof. Dr. Cem Coşkun Avci embodies the spirit of dedication and excellence in the field of medicine and sets an example of excellence and dedication in the field of orthopedics. Through his academic and professional career, he was able to become a prominent and respected figure in the medical community, and he continues to provide distinguished treatment and health care to patients, which makes him a valuable addition to the medical community and the field of orthopedics in general.
University stage
Faculty of Medicine - Istanbul University
1992-1997
Postgraduate stage
Department of Orthopedics and Traumatology - Faculty of Medicine - Istanbul University
1997-2002
Trainee doctor
Private Ersoy Hospital in Istanbul 2005-2009
specialist doctor
Kartal Training and Research Hospital in Istanbul 2009-2012
specialist doctor
Umraniye Hospital for Training and Research in Istanbul 2012 - 2015
Physician and associate professor
Umraniye Hospital for Training and Research in Istanbul 2015-2017
Doctor and assistant professor
Liv Hospital in Samsun 2017-2019
Doctor and Professor
Medipol Mega Hospital in Istanbul 2019 - until now
basic services
Orthopedics and Traumatologyjoints
Other services
Deformity of the big toe (malformation of the big toe)
---
Cruciate ligament rupture
---
Knee cartilage damage
---
Knee pain and its treatment
Stem cell injections and plasma injections
---
Knee replacement
---
Hip replacement
---
Partial joint replacement
---
Shoulder dislocation treatment
---
Meniscus rupture
---
Sports injury treatment
---
---
No photos have been added to the gallery
No photos have been added to the gallery