Doctor's evaluation


Istanbul
Prof. Dr. Abdel Halim Shnegit
Specialization: Internal
Dr. Abdul Halim Şeneğit: The Best Internal Medicine Doctor in Istanbul Dr. Abdül Halim Şeneğit is a specialist in Internal Medicine, currently working at Medicine Hospital in Istanbul. Dr. Shnegit received his degree in Internal Medicine from Taksim Teaching and Research Hospital in 2004. Dr. Shnegit has extensive skills in diagnosing and treating various conditions…
Prof. Dr. Abdel Halim Shnegit Read More »
The doctor is fluent in languages: - English - Turkish
---
Professor assistant
Academic degree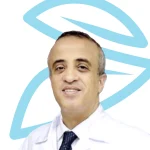 Prof. Dr. Abdel Halim Shnegit

Dr. Abdel Halim Shenigit: The best internal medicine physician in Istanbul
Dr. Abdel Halim Shenigit is a physician specializing in internal diseases, currently working at Medicine Hospital in Istanbul. Dr. Shnegit received his degree in Internal Diseases from Taksim Teaching and Research Hospital in 2004. Dr. Shnegit has extensive skills in diagnosing and treating various internal conditions, which makes him a highly regarded expert in his field.
In addition to providing personal and professional care to patients, Dr. Schnigit always strives to utilize the latest technology and medical methods in his work. He believes in the importance of good communication with patients and providing the necessary information to understand their condition and available treatment options.
Dr. Şenigit works at Medicine Hospital, which is a reputable medical center providing excellent medical services in Istanbul. Patients can rely on his expertise and professionalism in dealing with a wide range of internal conditions, including digestive disorders, liver and kidney diseases, heart and family diseases, blood disorders, diabetes and more.
In addition to his work as a physician at Medicine Hospital, Dr. Abdel Halim Shnegit is also involved in research and development in the field of internal diseases. He has dozens of articles related to internal diseases and the latest methods of treatment, through which Dr. Abdel Halim Shnegit deserved recognition for his expertise and contributions in the field of internal diseases with the aim of improving the well-being of patients and providing high-quality medical care to the local community.
University stage
Bachelor's degree in Medicine from Istanbul University Faculty of Medicine - Cerrahpaşa University in 1999
-
Master's degree
Master's degree in Internal Diseases from Taksim Teaching and Research Hospital in Istanbul
-
Diabetes
Follow-up and treatment of diabetes and thyroid diseases, and rare cases of diabetes, such as diabetes mellitus
Diagnosis of digestive diseases
Gastrointestinal disorders, diseases of the liver, kidneys and urinary system
basic services
Internal medicineDiabetesBlood diseases