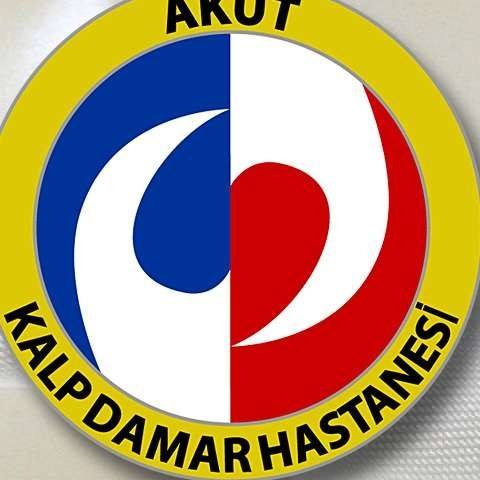 Izmir
Akot Cardiovascular Hospital
Akot Cardiovascular Hospital in Izmir is a hospital specializing in the diagnosis and treatment of cardiovascular diseases. The hospital is considered one of the largest and best cardiovascular hospitals in Turkey and the region. Akot Heart and Vascular Hospital is distinguished for providing medical services at the highest levels of quality, professionalism and ethics, thanks to the presence of a highly qualified and experienced medical and nursing staff. The hospital also features…
Akot Cardiovascular Hospital Read More »
---
2012
Date of Establishment
Akot Cardiovascular Hospital
Akot Cardiovascular Hospital in Izmir is a hospital specializing in the diagnosis and treatment of cardiovascular diseases. The hospital is considered one of the largest and best cardiovascular hospitals in Turkey and the region. Akot Heart and Vascular Hospital is distinguished for providing medical services at the highest levels of quality, professionalism and ethics, thanks to the presence of a highly qualified and experienced medical and nursing staff. The hospital is also equipped with the latest medical technologies and advanced devices, and a comfortable and suitable atmosphere is provided for patients and their families, and the necessary logistical services are provided to ensure their comfort and the comfort of their families. The hospital provides comprehensive patient care services, including emergency and intensive care, and medical services are available at affordable prices to wide segments of society. Multilingual services are provided to patients, which helps to provide better health care to patients who are fluent in languages other than Turkish.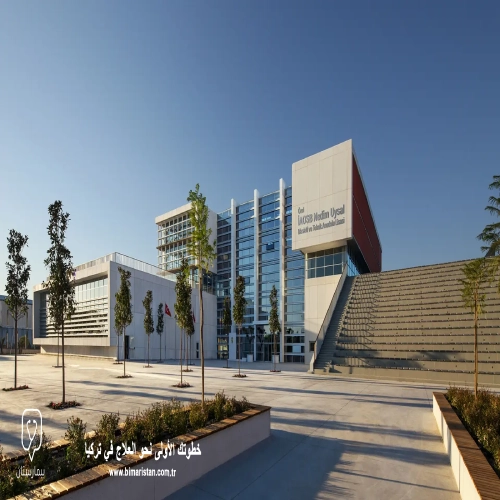 Departments and services available at Akot Heart and Vascular Hospital:
The hospital consists of several departments that include modern treatment rooms equipped with the latest technologies, which allow the medical team to perform many vital medical procedures, including:
Emergency Department: It is the department in which patients are received in emergency cases, which include various cardiovascular diseases.
Internal Medicine Department: It is the department in which treatment is provided to patients who need to follow up their treatment in the hospital.
Catheterization Department: Many diagnostic and therapeutic procedures for cardiovascular diseases are performed in this department, including cardiac and interventional catheterization.
Outpatient Department: It is the department in which treatment is provided to patients who can be treated without the need for hospitalization, including physiotherapy and exercise.
Preventive treatment section: It is the section in which advice and guidance are provided to avoid cardiovascular disease, including a healthy diet and appropriate exercise.
Radiology Department: In this department, many diagnostic and therapeutic procedures are performed using radiology, including magnetic resonance imaging and computed tomography.
Surgery Department: In this department, the necessary surgeries are performed to treat diseases of the heart and blood vessels, including open and cardiac surgeries.
Akot Hospital provides its services to both Turkish and foreign patients, and receives patients from all over the world. The hospital also provides a translation service for patients who do not speak Turkish, and services are provided at reasonable prices compared to other hospitals in the region.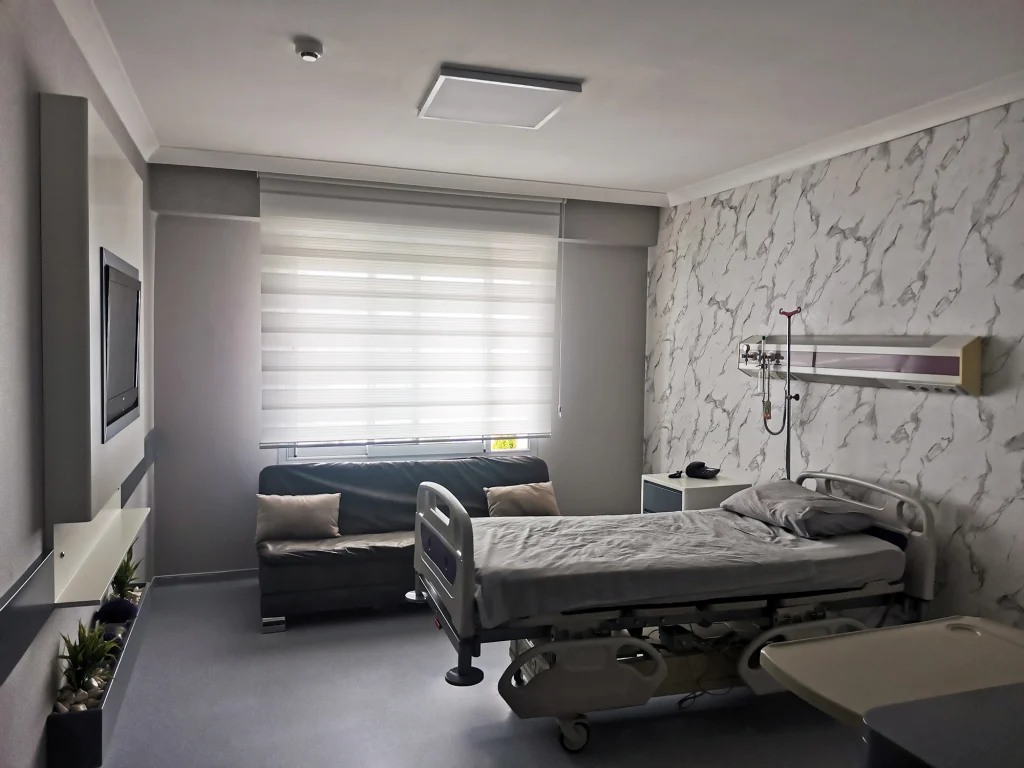 Clinical units located in the Akot Heart and Vascular Hospital:
The medical units available in Akot Hospital are as follows:
Electrocardiography
voltage test
Echocardiography
Stress echocardiography
Holter rhythm monitoring
Holter blood pressure monitor
Temporary pacemaker application
Coronary angiography
Percutaneous Coronary Procedures (PTCA/Stent etc.)
Cardiac minimally invasive catheterization
Study of electrophysiology and ablation
Permanent pacemaker application
Transesophageal echocardiography
risk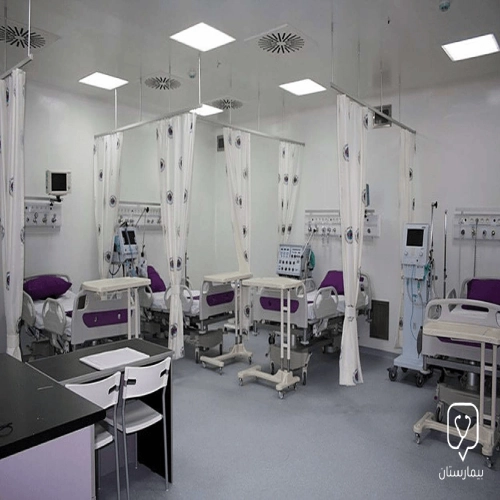 Achievements of Akot Cardiovascular Hospital:
Akot Cardiovascular Hospital in Izmir is among the most distinguished and accomplished hospitals in Turkey. Among the most prominent achievements of the hospital:
The hospital obtained the JCI international accreditation certificate, which is a certificate that proves that the hospital follows international quality standards and provides distinguished medical services.
Providing many advanced medical services, such as cardiac catheterization, vascular transplantation, magnetic resonance imaging, and computed tomography.
Equipping the hospital with the latest medical technology, and using the latest medical tools and equipment in all departments.
Performing more than 50,000 successful cardiovascular surgeries and serving more than 1.5 million patients since the hospital opened in 2002.
Providing multilingual medical services to patients who are fluent in languages other than Turkish, which facilitates the process of communication between doctor and patient and helps provide better health care.


The most important specialties in the hospital
hearty - Interventional Cardiology - Electrocardiology - Cardiovascular surgery - coronary artery disease - congenital heart disease - Diseases of the arteries of peripheral organs - Diseases of the heart valves - heart rhythm diseases - Coronary artery surgery - Aortic surgery - Vascular surgery -