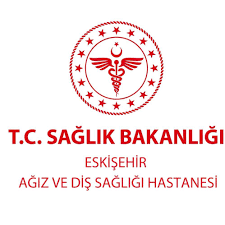 Eskişehir
Dental and Oral Hospital in Eskisehir
Oral and Dental Hospital in Eskisehir is a hospital specializing in the treatment of diseases and conditions related to the mouth and teeth and is located in Eskisehir. The hospital was built in 2009 and opened in August 2010 in the presence of Turkish President Recep Tayyip Erdogan. The hospital provides comprehensive medical services in the field of dentistry and oral medicine, including: 1- Dental implants: The hospital provides implant services …
Dental and Oral Hospital in Eskisehir Read More »
---
2010
Date of Establishment
Dental and Oral Hospital in Eskisehir
Oral and Dental Hospital in Eskisehir is a hospital specializing in the treatment of diseases and conditions related to the mouth and teeth and is located in Eskisehir. The hospital was built in 2009 and opened in August 2010 in the presence of Turkish President Recep Tayyip Erdogan. The hospital provides comprehensive medical services in the field of dentistry and oral medicine, including:
1- Dental implants: The hospital provides dental implant services using the latest technologies and devices, including immediate implants and laser dental implants.
2- Orthodontics: The hospital provides orthodontic services for all ages, including wire braces and braces braces.
3- Oral and dental surgery: The hospital performs all types of oral and dental surgeries, including tooth extractions, dental implants, and correction of gaps in the gums.
4- Teeth whitening: The hospital provides teeth whitening services using the latest technologies and materials, which helps to improve the appearance of teeth and restore self-confidence to patients.
5- Treatment of periodontal diseases: The hospital is a specialized center in the treatment of periodontal diseases, including gingivitis and gum recession.
6- Face-lift correction: The hospital provides face-lift correction services, which is a surgical procedure that helps to improve the appearance of the face and treat some jaw problems.
7- Natural teeth: The hospital performs all kinds of procedures necessary to preserve natural teeth.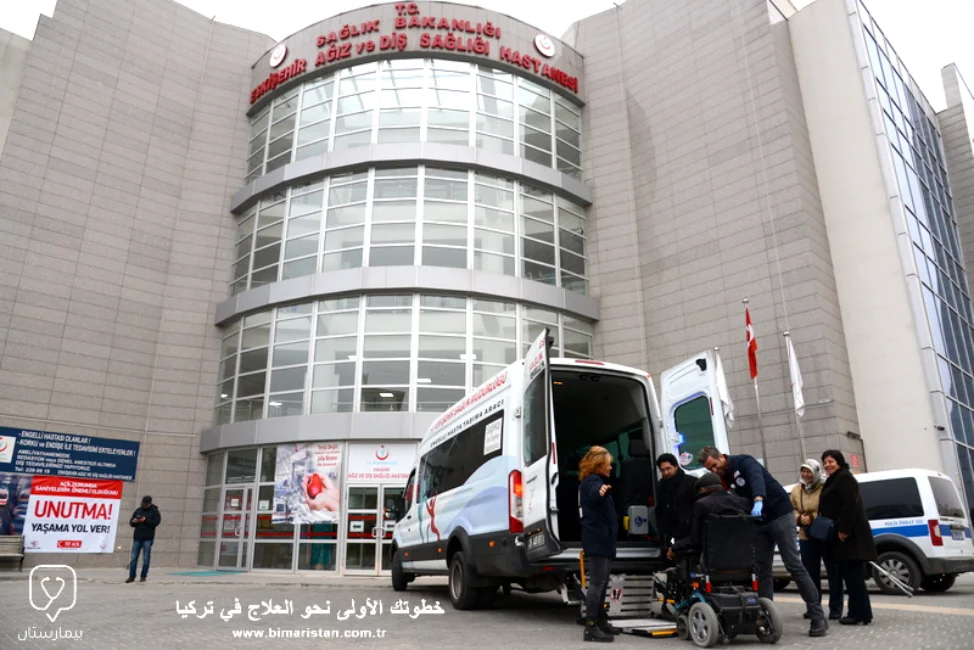 The Dental and Oral Hospital in Eskisehir is characterized by modern equipment and includes a large number of clinics specialized in dental and oral treatment. These clinics include restoration, surgery, orthodontics, teeth whitening, treatment of gingival diseases and other services related to oral and dental health. The hospital also includes a number of halls equipped with the latest medical technologies, specialized laboratories for diagnosing health conditions, and dental imaging and various x-rays.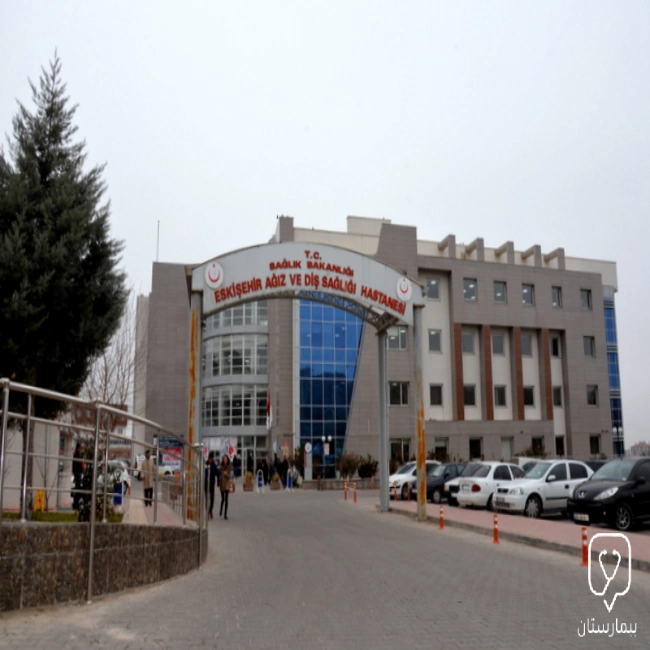 Dental and Oral Hospital in Eskisehir is working hard to provide high-quality medical services to patients, and to update the technologies used in the field of medical treatments and diagnostics. One of the main achievements that the hospital seeks to achieve is to provide the necessary dental and oral health care that helps in improving oral and dental health, and to promote the health awareness of the local community in this regard. The hospital also works to provide modern and safe tools and equipment for patients, develop medical services and provide a comfortable and safe treatment environment for patients.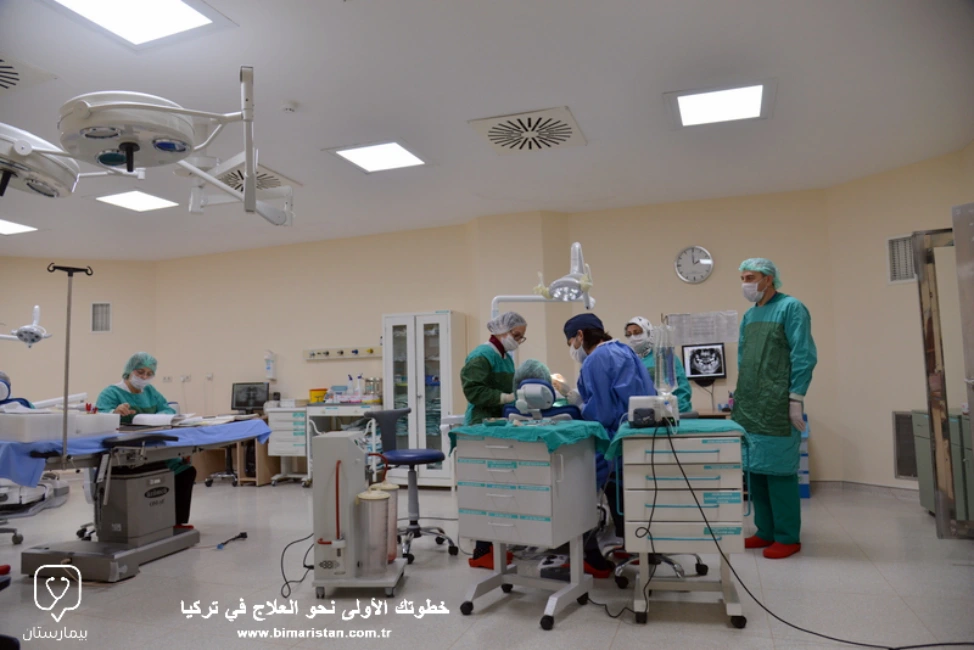 The most prominent clinics in the Dental and Oral Hospital in Eskisehir:
orthodontics
Root canal treatment
gums
Oral and Maxillofacial Surgery
reconstructive treatment
Dentist
False teeth
Dental implant clinic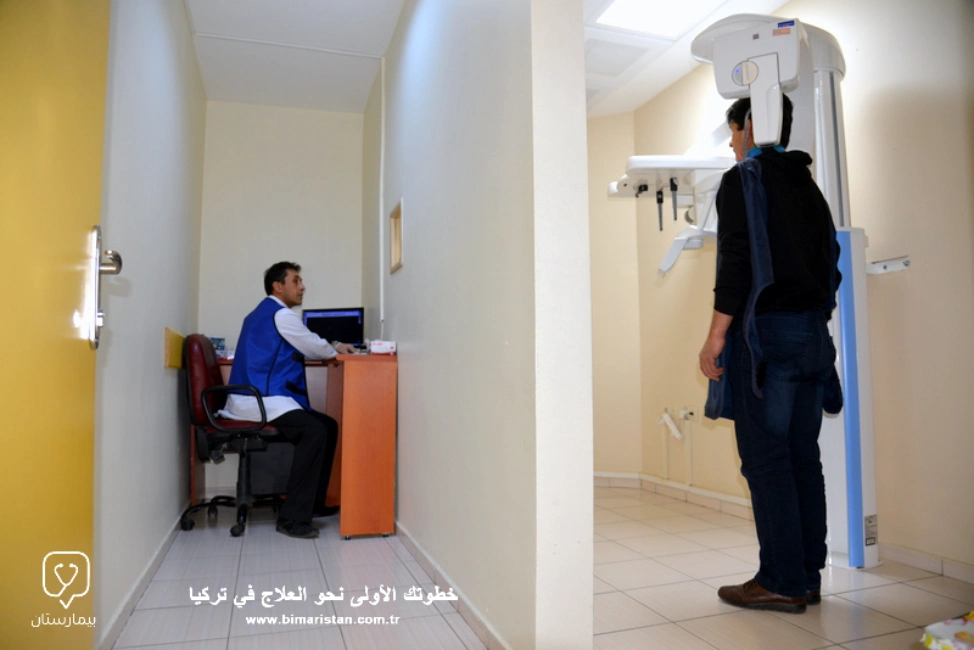 The most important specialties in the hospital
dentist - oral diseases - periodontal disease - restorative dentistry - orthodontics - Oral and Maxillofacial Surgery - dental implants - pediatric dentistry - restorative dentistry - crowns - bridges - cosmetic dentistry - Root canal treatment -