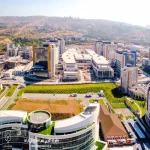 Ankara
Bilkent City Hospital in Ankara
Content index Departments Bilkent City Hospital in Ankara General Hospital (Bilkent City Hospital in Ankara) Cardiovascular Hospital (Bilkent City Hospital in Ankara) Neuro and Orthopedic Hospital (Bilkent City Hospital in Ankara) Oncology Hospital (Bilkent City Hospital in Ankara) Children's Hospital ( Bilkent City Hospital in Ankara) Obstetrics and Gynecology Hospital (Bilkent City Hospital in Ankara) …
Bilkent City Hospital in Ankara Read More »
---
2019
Date of Establishment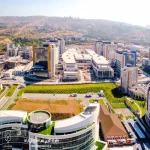 Bilkent City Hospital in Ankara
Bilkent City Hospital, in Ankara, aims to be a center of attraction for international patients. It is also widely known in the field of attracting patients outside Turkey because of its high and advanced technology.
It aims to provide better and high-quality health services to international patients through high knowledge and experience, and to support individuals to lead a healthier life by meeting their health-related needs. The hospital systematically surveys the satisfaction of patients who come in the scope of health tourism through face-to-face surveys and uses the data obtained to improve the services provided.
All kinds of surgeries can be performed in all surgical clinics, including bone marrow, liver and kidney transplantation, within the scope of health tourism, with modern equipment, specialized doctors, loyal and friendly staff.
There are 82 VIP rooms in the hospital with a capacity of 4,190 beds.
Medical review clinic: 101 beds
Number of operating rooms: 131
Intensive care unit: 1010 beds
Adult dialysis center: 29 beds
Pediatric Dialysis Center: 11 beds
Chemotherapy center for adults, 90 beds
Pediatric Chemotherapy Center: 24 beds
Laboratory: 7,400 square meters
Iodine treatment service: 10 beds
Photography services area: 17,500 square meters
Sterilization services area: 11,330 square meters
Total enclosed area: 1,312,358 square metres
Total land area: 674,000 square metres
Car park capacity: 6,918 vehicles
Dining hall area: 2,500
Departments of Bilkent City Hospital in Ankara
The hospital is a complex of eight dedicated buildings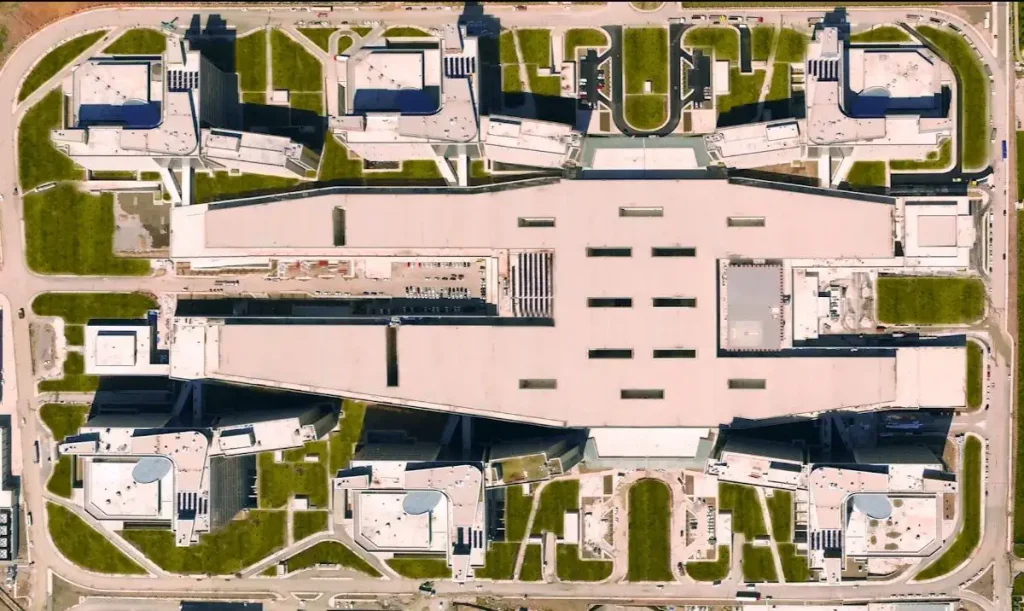 General Hospital Building: 665 beds
Cardiovascular Hospital Building: 556 beds
Neurological Hospital Building: 578 beds
Children's Hospital building: 611 beds
Maternity hospital building: 563 beds
Oncology hospital building: 632 beds
Physiotherapy and Rehabilitation Hospital building: 300 beds
High security forensic psychiatric hospital building: 100 beds
General Hospital (Bilkent City Hospital in Ankara)
The most important majors
Endocrinology
Psychiatry
Diseases of the digestive system
General Surgery
Internal diseases
eyes illnesses
plastic surgery
Medical genetics
ear nose and throat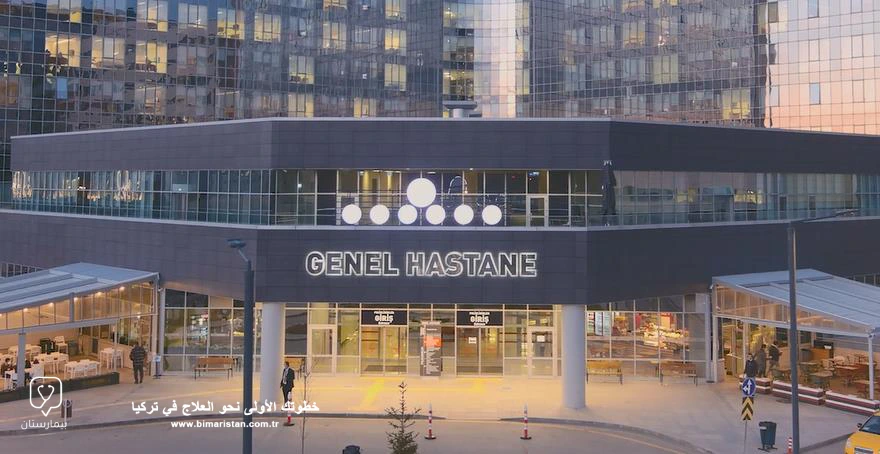 Cardiovascular Hospital (Bilkent City Hospital in Ankara)
The most important majors
cardiology
Cardiovascular surgery
Pediatric cardiovascular surgery
breast diseases
Immunology and allergy diseases
Thoracic surgery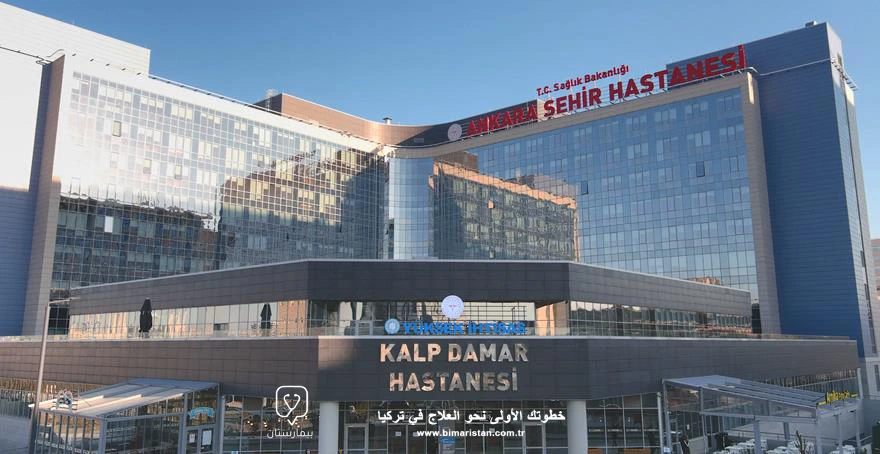 Neurological and Orthopedic Hospital (Bilkent City Hospital in Ankara)
The most important majors
brain surgeon
Dermatology
Infectious Diseases and Clinical Microbiology
Neurology
Orthopedics and Traumatology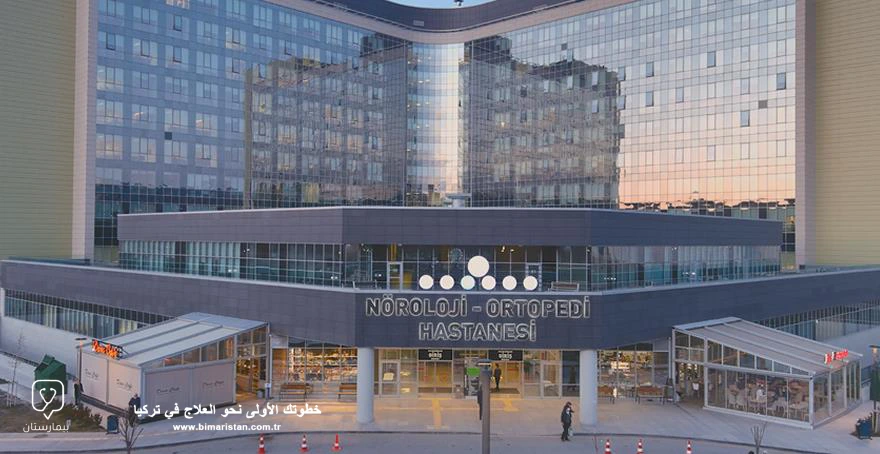 Oncology Hospital (Bilkent City Hospital in Ankara)
The most important majors
Gastrointestinal surgery
geriatrics
Blood diseases
Kidney disease
Radiation oncology
family Medicine
Rheumatoid arthritis
Oncology surgery
Medical Oncology
Urology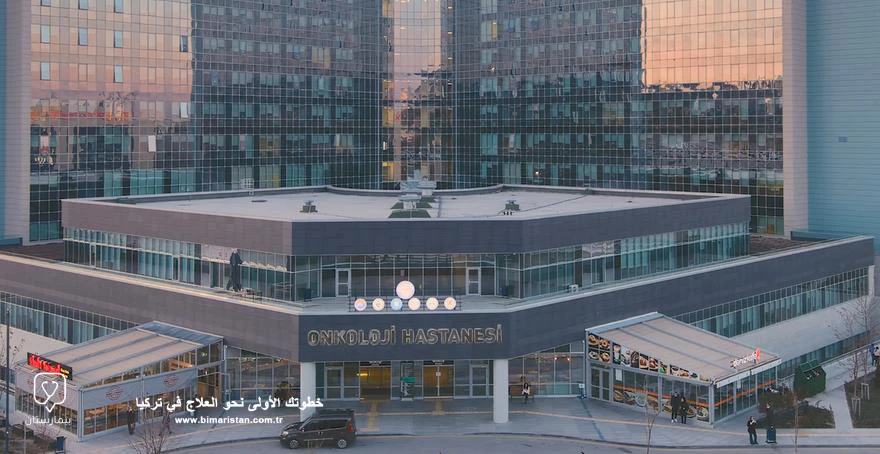 Children's Hospital (Bilkent City Hospital in Ankara)
Child Health and Illnesses (General Pediatrics)
Pediatric surgery
Child Psychiatry (Children and Adolescents and Mental Health)
Child emergency
Adolescent health
Pediatric neurosurgery
baby teeth
Breastfeeding and support for the mother
Pediatric Endocrinology
Children's infection
Home Child Health Unit
Pediatric physical therapy and rehabilitation
Diseases of the digestive system in children
Developmental Pediatrics
Child genetics
Pediatric chest diseases
Child eye diseases
Pediatric hematology and oncology
Immune diseases and allergies in children
Pediatric cardiovascular surgery
Pediatric heart disease
Pediatric metabolic diseases
Pediatric Nephrology
child's nerves
Pediatric orthopedic surgery
Children's Palliative Care Center
Pediatric radiology
Children's rheumatism
Pediatric urology
new born
Pediatric intensive care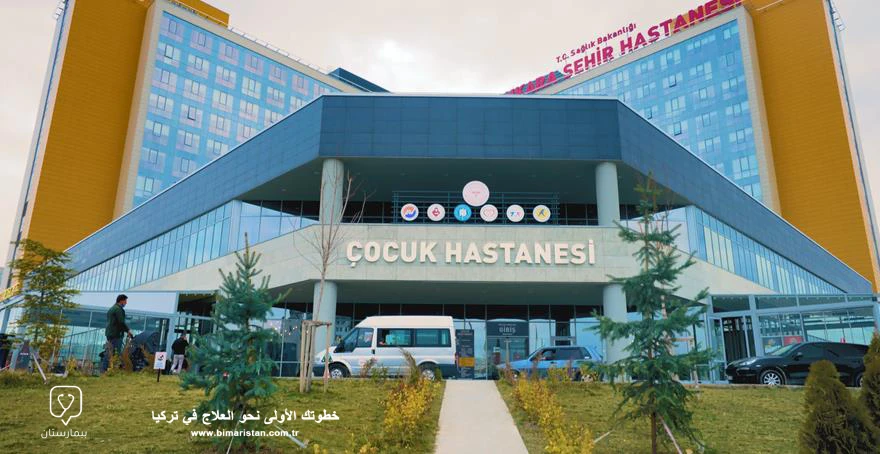 Obstetrics and Gynecology Hospital (Bilkent City Hospital in Ankara)
Gynecological emergency service
sexual health
Delivery room - antenatal clinic (normal pregnancy clinic and clinic)
pregnant school
IVF (in vitro fertilization)
infertility
Chronic pelvic pain and endometriosis clinic
menopause
Polycystic ovary syndrome
Water birth
Recurrent pregnancy loss
Gynecologic oncological surgery
Perinatal medicine (high-risk pregnancies)
Newborn service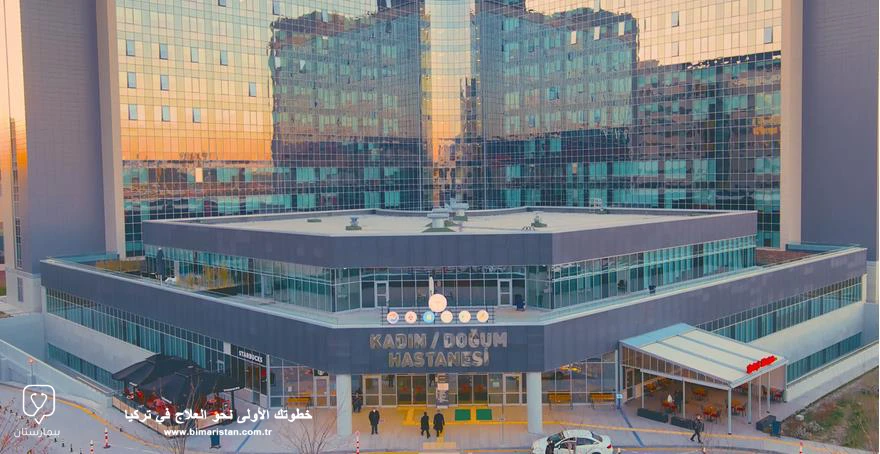 Physiotherapy and Rehabilitation Hospital
Brain injury and stroke rehabilitation
Children's rehabilitation clinic
Subacute Rehabilitation Clinic
Rheumatology, orthopedics, rehabilitation and pain clinic
Spinal cord injury rehabilitation clinic
Brain injury rehabilitation clinic
Traditional and complementary medicine
Rehabilitation of neuromuscular damage
Spinal cord injury rehabilitation
Children's rehabilitation
Rheumatic rehabilitation
Health rehabilitation laboratory for athletes
Subacute rehabilitation
Non-Invasive Brain Stimulation Laboratory (NIBS)
Gait and Posture Analysis Lab
Sarcopenia, osteoporosis and obesity lab
Urodynamics Laboratory
Electrotherapy, robotic therapy and manual therapy
Robotic Rehabilitation and Assisted Walking Devices Labs
Hydrotherapy (pool therapy)
Upper limb and hand rehabilitation laboratory
Oncology and Lymphedema Rehabilitation Laboratory
Cognitive and communication skills lab
Neurophagocytosis Laboratory
Heart and lung rehabilitation lab
Clinic lab - wheelchairs and support devices
Group gym
Vision rehabilitation laboratory
Interventional Pain Laboratory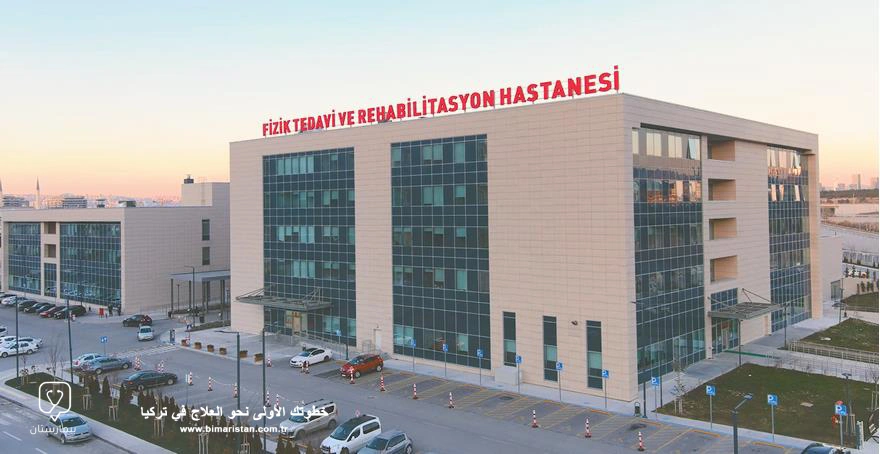 The most important specialties in the hospital
terms of reference - hearty - Obstetrics and Gynecology -