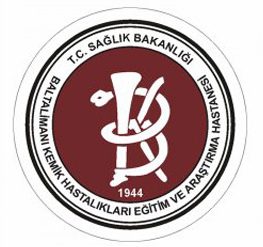 Hospital evaluation

Number of ratings
498
Istanbul
Talimani Orthopedic Hospital
Content index Telimani Orthopedic Hospital: a medical center of excellence in the heart of Istanbul Specialization in the treatment of orthopedic diseases and injuries Departments available in Telimani Orthopedic Hospital: Diseases treated by Telimani Orthopedic Hospital: Providing integrated services Ideal location Telimani Orthopedic Hospital: a medical center of excellence in the heart of Istanbul is a hospital Baltalimanı Orthopedics, also known as "Baltalimanı Kemik Hastanesi," is one of…
Talimani Orthopedic Hospital Read More »
---
1944
Date of Establishment
Talimani Orthopedic Hospital
Telimani Orthopedic Hospital: a center of medical excellence in the heart of Istanbul
Baltalimanı Orthopedic Hospital, also known as "Baltalimanı Kemik Hastanesi", is one of the leading specialized medical facilities in Istanbul, Türkiye. This eminent hospital was established with the purpose of providing outstanding medical care in the field of orthopedic surgery and treatment of bone-related diseases and injuries.
Talimani Orthopedic Hospital has unique expertise in the field of orthopedic surgery. This center is an important reference for patients who are looking for effective treatment for their orthopedic problems. The medical staff at the hospital possesses high experience and advanced skills in a wide range of orthopedic procedures, including fracture repair, artificial joint placement, and orthopedic surgery.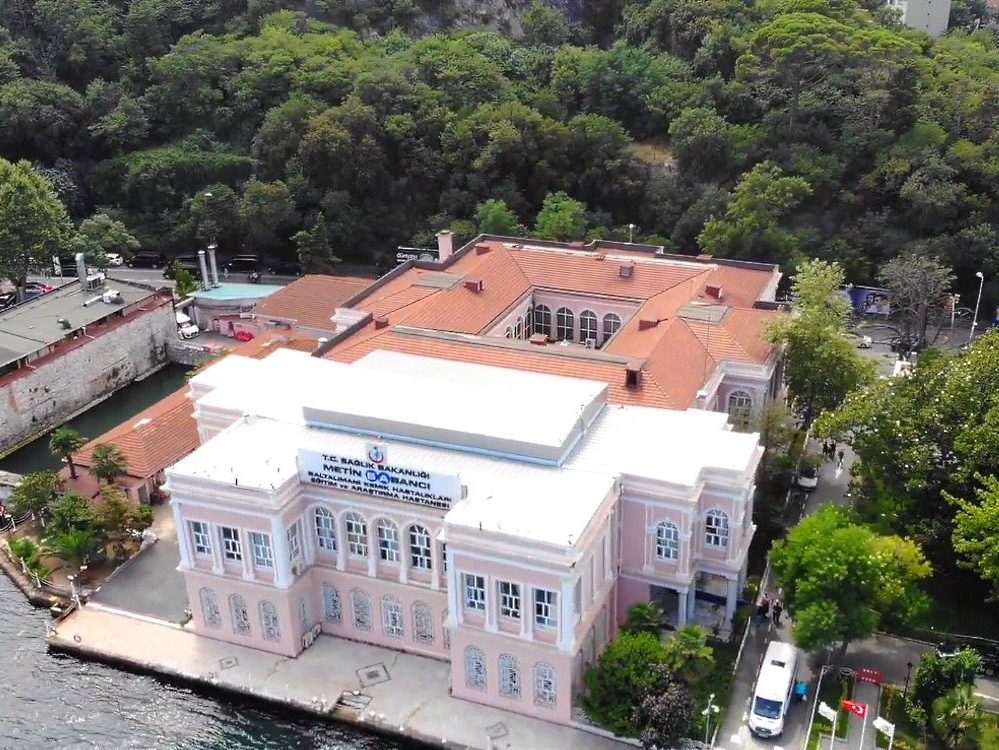 Specialization in the treatment of orthopedic diseases and injuries
Talimani Orthopedic Hospital is an important reference for the treatment of orthopedic diseases and injuries. Its scope of work includes the treatment of orthopedic deformities, sports injuries, and joint diseases such as: Arthritis and rheumatoid arthritis. The hospital uses modern and innovative technologies to provide health care and appropriate treatment for each patient and case.
Talimani Orthopedic Hospital provides a wide range of specialized departments and services to treat a variety of orthopedic conditions. Some of the departments and cases that the hospital treats include:
Departments available in Talimani Orthopedic Hospital:
Orthopaedic SurgeryProvide a wide range of surgical services that include fracture repair, andJoint replacementand orthopedic surgeries.
Treatment of orthopedic diseases: Includes diagnosis and treatment of problems such as bone deformities, and joint diseases such as osteoarthritis, rheumatoid arthritis, and osteoarthritisStem Cell Therapy.
Fractal and Trauma SurgeryProviding services for the treatment of injuries and fractures resulting from accidents or traumatic events.
Medical conditions treated by Talimani Orthopedic Hospital:
bone deformitiesCorrection and treatment of structural orthopedic deformities such as flat feet and deformity of the spine.
joint diseasesTreatment of chronic joint inflammations such as rheumatoid arthritis and neuropathyhip joint.
Artificial joint surgeryimplantation of artificial joints (artificial joints) to improve the function of affected joints.
Bone and joint injuriesTreatment of sports injuries and accidents that affect the bones and joints.
Infections and bone tumorsTreatment of bone infections and tumors, whether benign or malignant.
Spinal diseases: Including treatment of spine problems such as: Sliding vertebrae and spinal infections.
Pediatric orthopedic diseasesTreatment of growth problems and bone deformities in children.
Rehabilitation after surgeryProviding rehabilitation programs designed to accelerate the recovery process after orthopedic surgeries.
Chronic pain and sports injuriesTreatment of chronic orthopedic pain and sports injuries.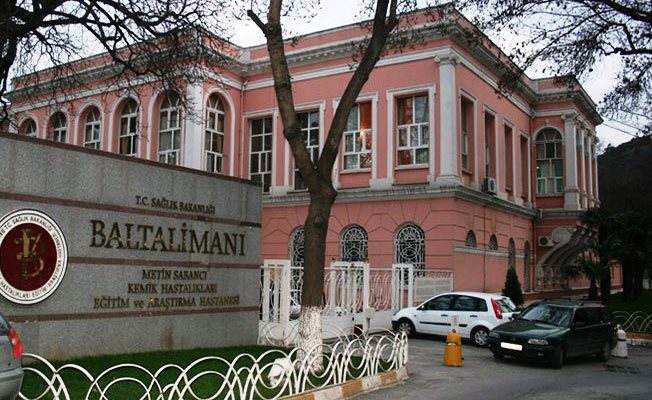 Providing integrated services
The role of Talimani Orthopedic Hospital goes beyond the surgical aspects only, as it is concerned with providing integrated services that comprehensively meet the needs of patients. These services include early diagnosis, customized treatment plans, post-surgical rehabilitation and strengthening care.
Talimani Orthopedic Hospital provides services to foreign patients. These services aim to provide comprehensive and distinguished care for patients coming from outside Turkey. Here are some of the services that may be included in the care service for foreign patients:
Arranging pick-up and drop-off at the airport: It can coordinate the reception of patients from the airport to the hospital, which helps them move easily in a strange place.
Translation and interpretationLanguage translation services may be provided during hospital visits to ensure that patients understand medical information and instructions.
Accommodation arrangementForeign patients can be assisted in arranging their accommodation in a hotel near the hospital during the treatment and recovery period.
Customized treatment planAn appropriate treatment plan is determined according to each patient's condition, taking into account their individual health needs.
Communicate with doctors and staff in EnglishEnglish communication services are available for patients who are not fluent in Turkish.
Arrangements for operations and medical examinationsAppointments can be arranged for required surgeries and medical examinations.
Guidance and guidanceA dedicated team provides guidance to patients on their medical procedures and recovery.
Communication with insurance companies: The hospital can communicate with insurance companies for financial coordination if the patient is insured.
These are some of the services that can be provided to foreign patients at Talimani Orthopedic Hospital. These services can vary according to the patient's needs and preferences.
The perfect location
Talimani Orthopedic Hospital is located in the heart of Istanbul, making it convenient and accessible for patients. The central location contributes to providing excellent medical services to both local and international patients.
In short, Talimani Orthopedic Hospital is a reliable source in the field of orthopedic surgery and treatment of orthopedic diseases. It features an experienced medical team and innovative treatment technologies, making it an ideal destination for those looking for high-level healthcare and innovative treatment for their orthopedic problems.
The most important specialties in the hospital
osteophytes - Sports Injury Surgery - Diseases of the lower extremity - upper extremity diseases - joints - Complex trauma surgery - Orthopedics and Traumatology - spine surgery - hand surgery - Pediatric Orthopedics - bone cancers - the physical treatment -