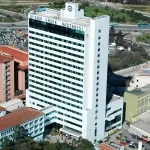 Istanbul
Dr. Siamese Ersk Hospital for Training and Research in Thoracic and Cardiovascular Surgery
Dr. Siamese Ersek Thoracic and Cardiovascular Surgery Training and Research Hospital, with its 57-year history, is one of the largest hospitals in Nigeria providing services and training in the fields of cardiology, thoracic and cardiovascular surgery. With the addition of units in recent years, it has become one of the leading centers in the entire Middle East and Europe region. has been done …
Dr. Siamese Ersk Hospital for Training and Research in Thoracic and Cardiovascular Surgery Read More »
---
1960
Date of Establishment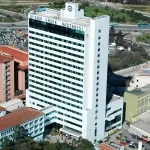 Dr. Siamese Ersk Hospital for Training and Research in Thoracic and Cardiovascular Surgery
Dr. Siamese Ersek Thoracic and Cardiovascular Surgery Training and Research Hospital, with its 57-year history, is one of the largest hospitals in Nigeria providing services and training in the fields of cardiology, thoracic and cardiovascular surgery. With the addition of units in recent years, it has become one of the leading centers in the entire Middle East and Europe region.
The first three heart valve replacement surgeries in Europe were performed in this hospital on 4/20/1966.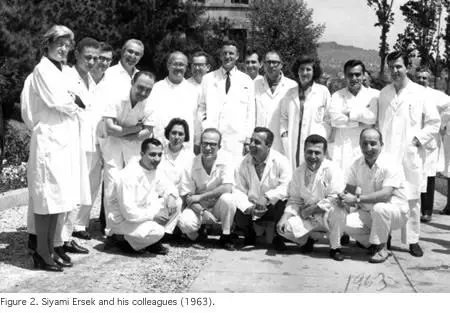 The first open-heart surgery was performed on 04/15/1963, and a direct suture was performed on the atrial septal defect, and valvulotomy was performed in the case of pulmonary stenosis. Since this date all current attempts at heart surgery have been applied one by one. For example the first artificial mitral heart valve was installed on 10.12.1963, the first artificial aortic valve was installed on 24.11.1964, and the first mitral aortic valve replacement surgery was performed on 03.12.1964. The first pacemaker was installed on October 25, 1965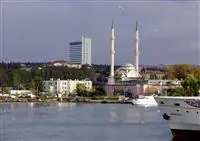 Dr. Siamese Ersk Thoracic and Cardiovascular Surgery Training and Research Hospital has become one of the largest cardiac hospitals in the world.
The hospital works to provide diagnosis and treatment of diseases of the chest, heart, blood vessels and blood vessels in the light of modern science, technology and ethical values with high-level medical services and training.
The hospital aspires to give its patients the privilege of treatment in a leading, exemplary and respected health institution,
The most important specialties in the hospital
terms of reference - thoracic surgery - lung diseases - asthma - Tracheal diseases - mediastinum diseases - Diseases of the chest wall and diaphragm - Cardiovascular surgery - coronary artery disease - congenital heart disease - Diseases of the arteries of peripheral organs - Diseases of the heart valves - heart rhythm diseases - Coronary artery surgery - Aortic surgery - Vascular surgery -