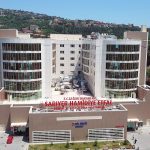 Istanbul
Sisli Avval Hospital in Istanbul
The capacity of the hospital is 1025 beds. 152 intensive care beds, 36 operating rooms, 40 dialysis beds, 5 burns unit, and two TDL beds. The International Patients Unit of the hospital, within the framework of international health cooperation agreements, carries out business and transactions related to all foreign patients who apply for the purpose of protecting…
Sisli Avval Hospital in Istanbul Read More »
---
1922
Date of Establishment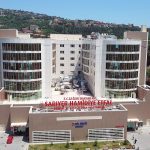 Sisli Avval Hospital in Istanbul
The capacity of the hospital is 1025 beds.
152 intensive care beds,
36 operating rooms
40 dialysis beds,
5 Bearing unit burns
Served with two TDL beds.
The International Patients Unit of the Hospital, within the framework of international health cooperation agreements, carries out business and transactions related to all foreign patients who apply for the purpose of protecting and improving health or treating diseases.
Şişli Avval Hospital in Istanbul accompanied by high-tech informatics and with 120 years of deep-rooted scientific and social memory;
provide satisfaction to patients,
Offering the highest standards of diagnostic and treatment services with a reference hospital policy,
Medical clinics at Sisli Avval Hospital in Istanbul
The most prominent clinics in the hospital:
Emergency medicine clinic
Forensic Medicine
Family medicine clinic
Anesthesia and resuscitation clinic
Neurosurgery clinic
Biochemistry lab
Pediatric surgery clinic
Pediatric Clinic
Child Health and Diseases Clinic
Dermatology clinic
Endocrinology and Metabolism Clinic
Clinic of Infectious Diseases and Clinical Microbiology
Physical medicine and rehabilitation clinic
Gastroenterology clinic
General surgery clinic
Thoracic surgery clinic
breast diseases
Ophthalmology clinic
Internal medicine clinic
Gynecology clinic
Cardiovascular surgery clinic
heart clinic
Ear, Nose and Throat Clinic
Microbiology Laboratory
Nephrology clinic
Brain and nerves clinic
Organ and tissue transplantation clinic
Orthopedics clinic
Pathology clinic
Plastic and Reconstructive Surgery Clinic
Psychiatry clinic
Radiation oncology clinic
Radiology clinic
Urology clinic
Neonatal clinic
The most important specialties in the hospital
terms of reference -