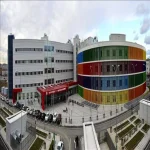 Istanbul
Umraniye Hospital for Training and Research
Content index Robotic surgery in Omraniye Training and Research Hospital Oncology in Omraniye Training and Research Hospital Omraniye Training and Research Hospital; It was put into service as a state hospital on 18.10.2002. With the newly opened building of the Women's and Children's Hospital in the hospital garden in 2015, health services are provided in a closed area of 144.953 square meters. …
Umraniye Hospital for Training and Research Read More »
---
2002
Date of Establishment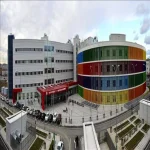 Umraniye Hospital for Training and Research
Umraniye Training and Research Hospital; It was put into service as a state hospital on 18.10.2002. With the newly opened building of the Women's and Children's Hospital in the hospital garden in 2015, health services are provided in a closed area of 144.953 square meters.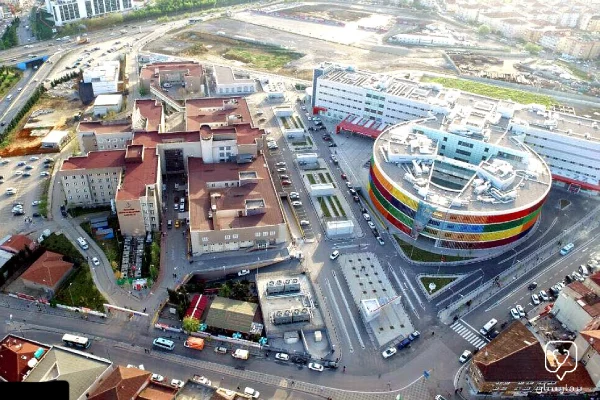 It offers Kezban-Isat Onsal district clinic with a closed area of 460m2 and Mustafa Kemal district clinic with a closed area of 1900m2.
The oncology building was completed and began to serve patients.
The hospital is now served by 836 beds with the Women's and Children's Hospital. There are 23 operating rooms in the hospital where both general and local surgeries are performed.
The hospital has: neonatal intensive care with a capacity of 63 beds, intensive care for adults with a capacity of 46 beds, and intensive care for children with a capacity of 15 beds.
An average of 6,500 patients are seen daily.
An average of 4,000 operations are performed per month.
Robotic surgery is also performed in the hospital.
It serves an average of 2.9 million people.
Robotic surgery at Omrania Training and Research Hospital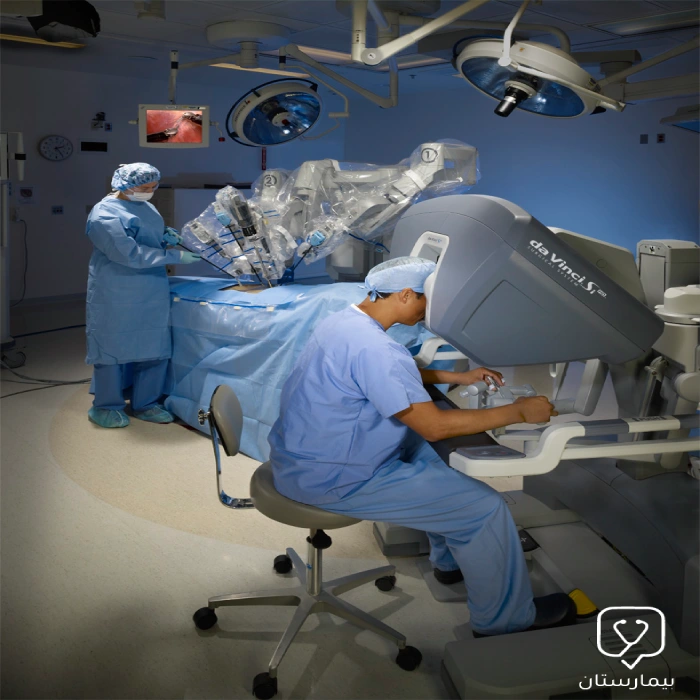 robotic surgery
Da Vinci robotic surgery systems consist of a surgical console, an internal vision system (a system consisting of a camera, optics, and light source screen) and a robotic turret. On the console where the surgeon is located, there is an enlarged, high-resolution 3D image of the operating field with the control area where the movements of the robotic arms are managed. The robotic turret consists of 3 or 4 robotic arms. There are 3D robotic telescopes in the central arm, and 8 mm robotic surgical instruments in the second, third, and fourth arms. There are two control units for the camera, video sync (Video Sync), air blower (CO2 inflator) and additional screens for assistants in the interior vision system. The two images provided by the right camera and the left camera are combined into the operating field on the screen and displayed on the console. Thus, a three-dimensional image is obtained. The robotic arms broadly mimic the same movements that a surgeon performs on the machine.
Advantages of robotic surgical systems
In contrast to the two-dimensional image provided by modern laparoscopic systems (the system that monitors the inside of the abdomen using an optical device), robotic systems provide a continuous three-dimensional image and a sense of depth, especially for surgeons accustomed to open surgery.
While standard laparoscopic equipment provides the surgeon with four degrees of freedom of movement, modern robotic systems provide seven degrees of freedom of movement for human hand and wrist movements.
In contrast to standard laparoscopy, the hand-eye axis is the target in the robotic system.
Thanks to the device, the surgeon performs the surgery in a more comfortable position.
Thanks to tremor filtering (tremor reduction) in the automated system, tool movements are easier and more accurate.
Robotic surgery in the hospital
Robotic surgery has been performed at the hospital since 2008. Between 2008 and 2018, more than 2,500 robotic operations were performed. They are effectively used in urology, gynecology, obstetrics and general surgery.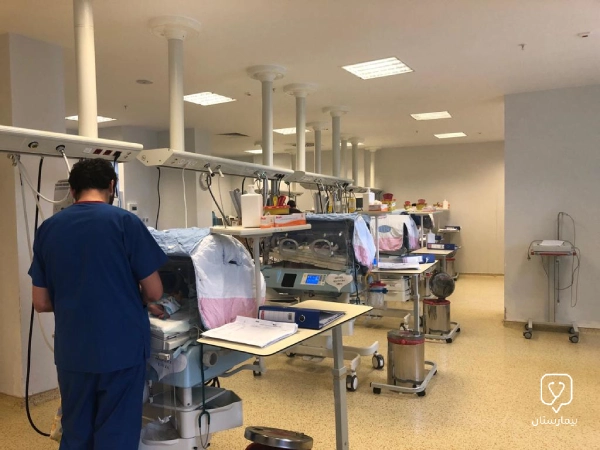 Oncology at Omraniye Training and Research Hospital
Cancer is an important health and life problem that is increasing in frequency in the world and in Turkey. It is the second most life-threatening disease after cardiovascular disease. The most common types of cancer are breast, thyroid, intestine and uterus in women, lung, prostate, intestine, bladder and stomach cancer in men.
Diagnosis and treatment of cancer must be carried out in a multidisciplinary manner in collaboration with several disciplines. Medical oncology is one of the most important of these disciplines, dealing with chemotherapy, targeted therapy, immunotherapy, and endocrine therapy applications, which means treating cancer with drugs. In the treatment of cancer, chemotherapy, drugs, targeted smart molecules, hormonal therapies, immunotherapy and biological therapies are implemented.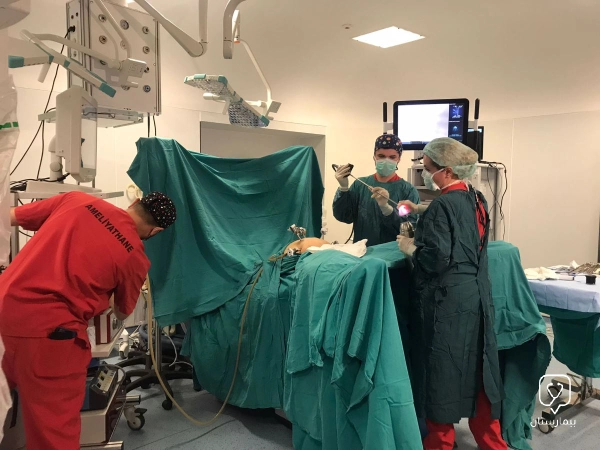 General mechanisms of action of the treatments:
Chemotherapy means treating the tumor with drugs. It is a very important part of tumor treatment along with surgery and radiotherapy. With chemotherapy, cancer cells are killed or an attempt is made to stop tumor growth. Sometimes one drug and sometimes several drugs are given by giving them in different ways.
Immunotherapy and similar therapies aim to activate components of the body's immune system against cancer cells to control the cancer cells.
Targeted therapies are treatments used to prevent disorders that cause cancer to form or grow.
Endocrine therapies are treatments aimed at reducing certain hormones (such as estrogen and testosterone) that are needed for cancer cells to divide and survive.
Types of cancer treated at Omraniye Training and Research Hospital
Head and neck cancers
brain tumors
Lung Cancer
Breast cancer
Esophageal cancers
Cancers of the pancreas, liver and bile ducts
Bowel cancer
skin cancer
bone tumors;
Kidney and urinary tract cancers
Prostate cancer
Soft tissue cancers
Ovarian and uterine cancer
In the center there is a 75-seat chemotherapy unit. There are 4 medical oncologists, 9 nurses.
The most important specialties in the hospital
terms of reference - skin cancer surgery - Breast surgery specialty - Liver, pancreas and biliary surgery - Colorectal surgery - radiology - Specialization in Nuclear Radiology - radiotherapy - Specializing in the treatment of cancers through interventional radiology - Chemotherapy and immunotherapy - pediatric cancers - Cancer radiotherapy - gynecological cancers - brain tumor surgery -