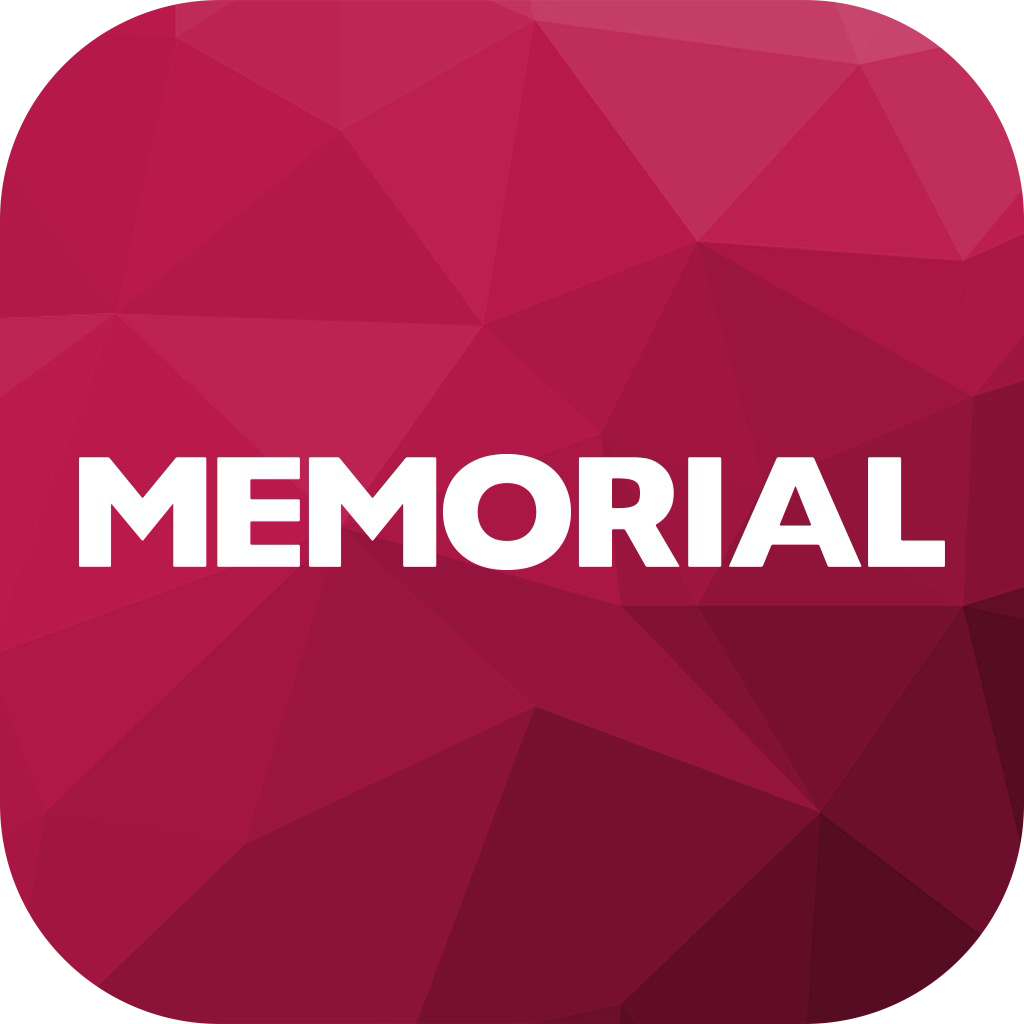 Hospital evaluation

Number of ratings

Istanbul
Memorial Hospital (Bahçelievler)
Memorial Hospital (Bahçelievler) is a private hospital located in the Bahcelievler district of Istanbul, Turkey. It is considered one of the largest and best hospitals in Turkey and the region, as it is characterized by providing health care services on the basis of high quality, modern equipment, and a qualified medical team specialized in various medical specialties. The hospital consists of several floors and includes many departments and medical services …
Memorial Hospital (Bahçelievler) Read More »
---
2018
Date of Establishment
Memorial Hospital (Bahçelievler)
Memorial Hospital (Bahçelievler) is a private hospital located in the Bahcelievler district of Istanbul, Turkey. It is considered one of the largest and best hospitals in Turkey and the region, as it is characterized by providing health care services on the basis of high quality, modern equipment, and a qualified medical team specialized in various medical specialties.
The hospital consists of several floors and includes many departments and medical services related to all medical specialties, including general surgery, cardiovascular surgery, oncology surgery, orthopedics, gastrointestinal surgery, and other specialties. The hospital also includes outpatient clinics for diagnosis and treatment, a physiotherapy and rehabilitation department, intensive care rooms and other basic medical services.
Memorial Hospital (Bahceli Evlar) is the first integrated health complex in the world that has a Leed Platinum certificate, with a total area of 72,000 square meters. The hospital includes 320 beds equipped with the latest diagnostic and treatment units, 15 operating rooms, 49 intensive care rooms, and 135 outpatient clinics.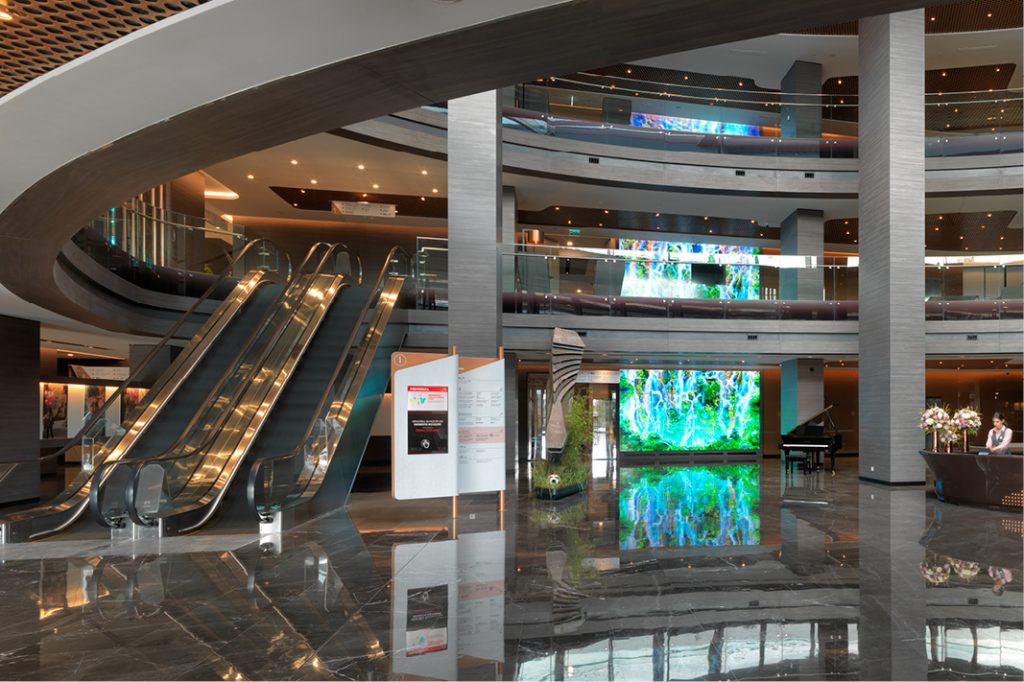 From a technical point of view, Memorial Hospital (Bahceli Avlar) includes the best and latest technologies used in the medical field, as it is the first hospital in Turkey to use robotic techniques to lift and move unconscious patients, or patients who are unable to move.
In the field of radiotherapy, the latest technologies are used, including the Elekta Versa HD SIGNATURE technology, which is considered one of the most advanced methods in the treatment of cancer. Radiographic imaging techniques are also used to provide comfort to the patient, and among these techniques; 3 Tesla MR technology, which provides a quieter, wider range and more comfortable MR experience with high quality and reliable results.
This is the use of high-tech dual-energy CT scans, which scan all parts of the body in seconds. With PET-CT technology, which occupies a very important position in diagnosing cancer and developing the correct treatment plan for it. In addition, da Vinci robotic surgery is also performed at Memorial Bahcelievler Hospital, which is especially used in urology, kidney transplantation, gynecology and general surgery. Which allows a comfortable surgery for both the patient and the surgeon by capturing 3D images.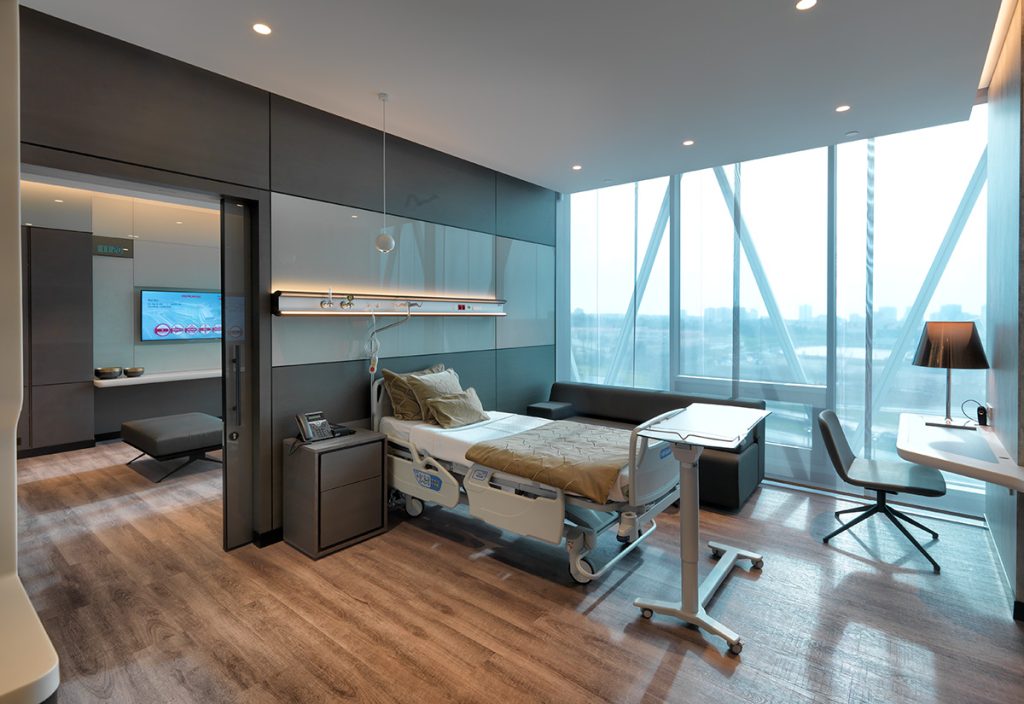 Achievements of Memorial Hospital (Bahçelievler):
Memorial Hospital (Bahçelievler) is one of the best hospitals in Turkey and the region, and it has achieved a number of important achievements and international certificates in the field of providing health services, among these achievements:
Obtaining the American Certificate of Health Care Quality (JCI), which is considered the highest international standard for health care quality, and is granted to health institutions that comply with its strict standards.
The hospital achieved a number of national and international awards in the field of providing health services, including the award for the best hospital in Turkey several times.
Providing the latest medical and therapeutic technologies, and the hospital's medical teams are making serious efforts to develop health care and improve the treatment experience for patients.
Providing healthcare to patients from all over the world, the hospital is a major destination for physiotherapy, surgery, dental care, chronic diseases and more.
The presence of a team of doctors specialized in multiple fields, who work hard to provide the necessary health care for patients and meet their health needs.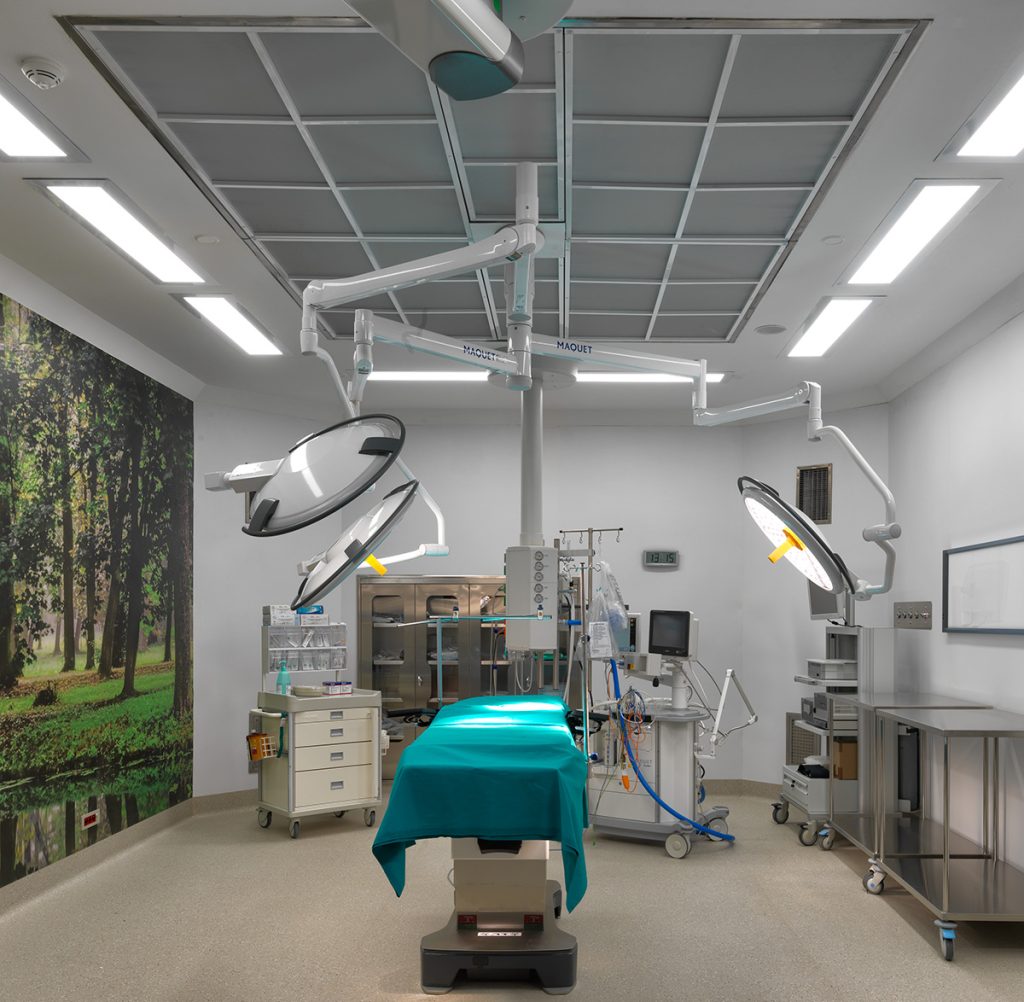 Memorial Hospital (Bahçelievler) provides its services to foreign patients and provides them with high quality services and the latest medical technologies. The hospital has extensive experience in providing health care to international patients, and providing translation services and guidance to patients who do not speak Turkish.
Among the services provided by the hospital to foreign patients:
Travel and accommodation arrangements: Memorial Bahcelievler Hospital helps foreign patients with travel and accommodation arrangements in Istanbul, and provides them with the necessary guidance.
Translation: The hospital provides translation services for patients who do not speak Turkish.
Reception and welcome: International patients are received at the airport and private cars are provided to transport them to the hospital.
Treatment: All kinds of medical services are provided at Memorial Bahcelievler Hospital, including surgery, intensive care, physiotherapy, chronic diseases, and dental care.
Hospital stay: Comfortable rooms are provided for patients who need to stay in the hospital for long periods.
Aftercare: The hospital provides aftercare for patients after discharge, including physical therapy and regular follow-up doctor appointments.
The most important specialties in the hospital
terms of reference - eye diseases - Specialization in plastic and reconstructive surgery - Plastic surgery - Pediatric plastic surgery - burn surgery - Craniofacial surgery - hand surgery - Hair Transplant - General surgery specialty - Gastrointestinal surgery - Bariatric surgery - Liver, pancreas and biliary surgery - Transplant surgery - radiotherapy - cancerous diseases - Chemotherapy and immunotherapy - pediatric cancers - Cancer radiotherapy - Urology - Andrology and infertility - enuresis - osteophytes - Sports Injury Surgery - Diseases of the lower extremity - upper extremity diseases - joints - Complex trauma surgery - Orthopedics and Traumatology - spine surgery - hand surgery - Pediatric Orthopedics - bone cancers - the physical treatment - hearty - Obstetrics and Gynecology - Gynecology for children and adults - Gynecological diseases for the elderly - Urinary gynecology - Otorhinolaryngology - ear surgery - pediatric surgery - nose surgery - laryngeal surgery - sleep medicine - lung diseases - Cardiovascular surgery - Neurosurgery - Pediatric Neurosurgery - Blood diseases - Articles - Turkey Hospitals -