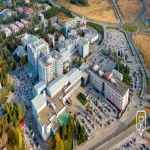 Erzurum
Ataturk University Research Hospital in Erzurum
Atatürk University Research Hospital in Erzurum Since its establishment in 1962, the university hospital has been providing health services to 4.5 million people in 12 provinces, including Erzurum and its surrounding provinces (Kars, Egdir, Ağrı, Ardahan, Erzincan, Bayburt, Artvin, Gumushane, Muş, Bingol, Van). About University Hospital…
Ataturk University Research Hospital in Erzurum Read More »
---
1962
Date of Establishment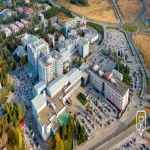 Ataturk University Research Hospital in Erzurum
Atatürk University Research Hospital in Erzurum Since its establishment in 1962, the university hospital has been providing health services to 4.5 million people in 12 provinces, including Erzurum and its surrounding provinces (Kars, Egdir, Ağrı, Ardahan, Erzincan, Bayburt, Artvin, Gumushane, Muş, Bingol, Van).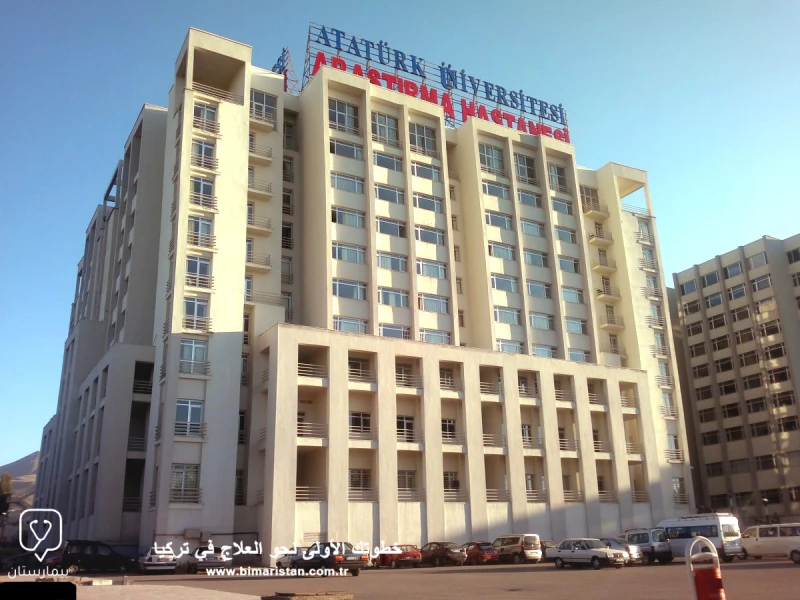 About Atatürk University Research Hospital in Erzurum
The institution employs 2,648 officials, including 576 academics, including 237 lecturers and experts, and 339 interns.
The health practice center covers an area of 165,000 square meters and consists of earthquake-resistant buildings including surgical block, indoor block, cardiac center, polyclinic, and dialysis center.
The hospital has 1,450 beds, of which 220 are intensive care units, 70% of which are qualified beds. One million people receive outpatient services and 70,000 inpatient services, and 50,000 patients undergo hospital surgery annually.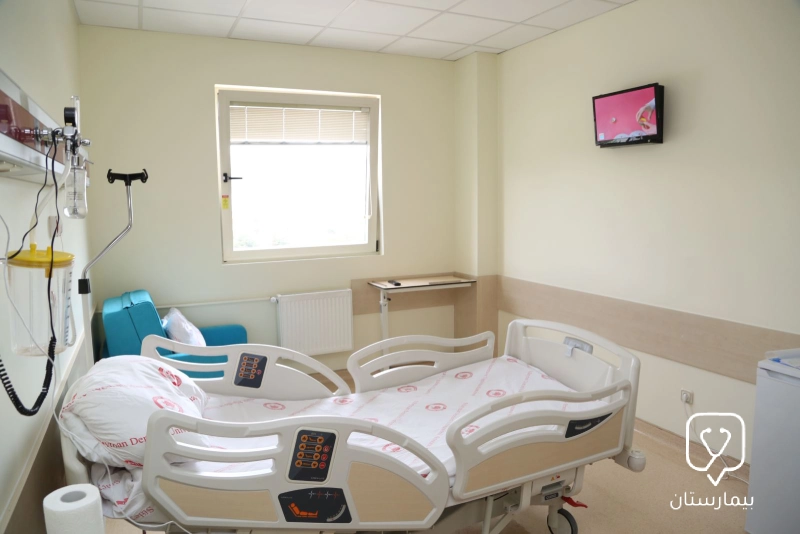 The hospital is equipped with high-tech devices such as CT simulator, IMRT, IGRT, linear accelerated radiotherapy machine supporting VMAT, PET/CT, MR, 2 modern digital angiography machines, 2 dual machines MDCT, EUS, EBUS, which will provide the diagnosis Advanced and treatment opportunities. Equipped equipment is renewed according to the requirements of the times. There are 27 operating rooms with modern medical equipment in the hospital. In addition, there is the daily operating room and treatment unit, which also serves dental patients. In the intensive care units, all respiratory and organ support units required for advanced life support are located. The central laboratory complex consists of nationally advanced laboratories.
In the hospital pharmacy, medicines are given to patients with the MACHI4 robotic system "ATAMIS", a mechatronic drug distribution and storage system that ensures patient safety at the highest level.
The hospital has advanced service centers as well as inpatient and surgical units. There is an Organ Transplant Center (which also provides organ transplantation services to international patients), Bone Marrow Transplant Center, IVF Center, Genetic Diagnostic Center, Outpatient Chemotherapy Center, Burn Center, Kidney Stone Dissection Center, Alternative Medicine Center, and Underwater Medicine and high pressure.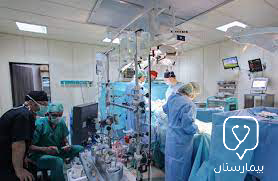 The most important specialties in the hospital
terms of reference - eye diseases - microsurgery - General surgery specialty - cancerous diseases - osteophytes - Cardiovascular surgery - heart rhythm diseases -