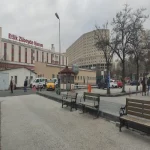 Ankara
Zubaida Hanim Hospital for Research and Training in Gynecology
Content index Treatment of congenital malformations in the womb at Zubaida Hanim Hospital for Research and Training in Gynecology Neonatal patients at Zubaida Hanim Hospital for Research and Training in gynecology Zubaida Hanim Hospital for Research and Training in gynecology aims to be an accredited educational and service institution throughout the country and the world with a scientific goal Reliable and respectful of human dignity…
Zubaida Hanim Hospital for Research and Training in Gynecology Read More »
---
1990
Date of Establishment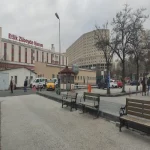 Zubaida Hanim Hospital for Research and Training in Gynecology
Zubaida Hanim Hospital for Research and Training in Gynecology aims to be an accredited educational and service institution throughout the country and the world with a scientific and reliable goal that respects human dignity and patient rights and seeks effective health service.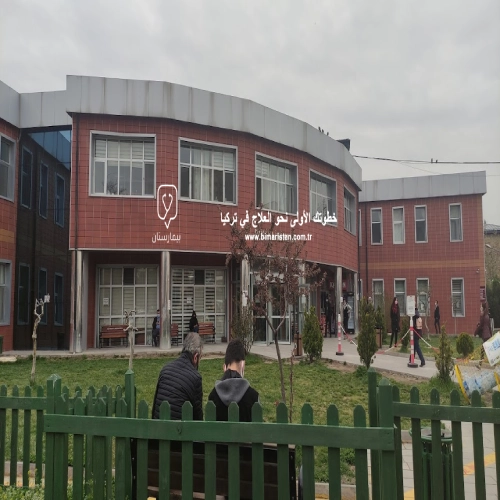 It also seeks to serve patients, pregnant women and newborns using the latest information and technology in line with patient rights and medical ethical principles, taking into account their families and relatives, and maintaining success and the responsibility of being a reference center.
Treatment of congenital malformations in the womb at Zubaida Hanim Hospital for Research and Training in Gynecology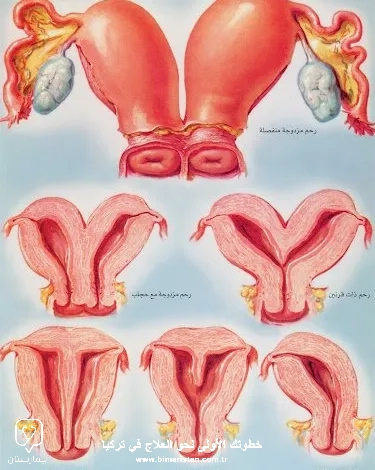 What can uterine abnormalities cause?
Inability to conceive (infertility, infertility)
Miscarriage during pregnancy
Recurrent pregnancy loss
Premature birth
Early access of amniotic fluid (EMR, premature rupture of membranes)
It may cause several complications such as the baby being born from the seat or side instead of the head (anomaly of presentation) intrauterine expulsion (death of the baby in the womb).
Recurrent early pregnancy losses are also signs of uterine abnormalities.
However, even if the congenital uterus has such anatomical problems, there may be no problems until delivery in women whose intrauterine size is sufficient for the normal development of the baby.
In cases where there is no vagina, the treatment is to make the vagina work by opening a canal into the tissues in the area.
In cases where fertility is affected, a hysterectomy (surgical correction of the shape of the uterus) is required. In the presence of the septum (septum), its excision (removal) using hysteroscopy is the most effective treatment.
Newborn patients at Zubeida Hanem Hospital for Research and Training in Gynecology
The neonatal period, which covers the first month of life, is the most important stage in human life. Spending this period well plays a major role in living a healthy life in the future. The goals of neonatology are to reduce mortality and sequelae by attempting to prevent pregnancy risks and birth harms, and to deliver healthy babies to the community.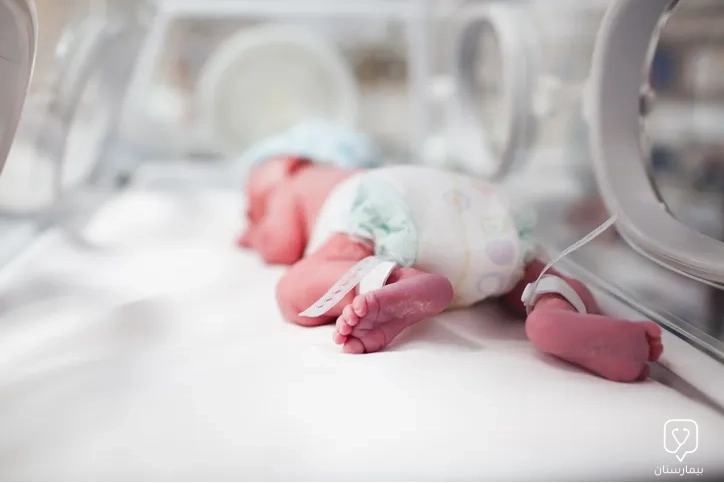 The neonatal clinic at the hospital consists of a Level III licensed Neonatal Intensive Care Unit with a total of 74 beds. In the clinic, sick children who were born in the hospital and need the intensive care unit, and children who were born in other centers are admitted. In the intensive care unit, children in need of intensive care are monitored and monitored, fluid treatments and medications are administered, and interventions such as respiratory support, phototherapy, and blood transfusions are applied. In addition, advanced technological equipment such as therapeutic hypothermia, integrated capacitive EEG and nitric oxide devices are available. In the hospital's specially built complete parenteral nutrition room, parenteral nutrition fluids are prepared under sterile conditions.
Before they are discharged from the hospital, training sessions on breastfeeding, nutrition and care are given to increase mothers' self-confidence in caring for children.
Early outpatient follow-up services are performed by the hospital team, where a long-term follow-up is performed for premature babies who have been discharged from the neonatal intensive care unit.
The clinic has 6 educational assistants, 3 of whom are professors, 3 of whom are associate professors, 3 interns, 7 pediatricians, all in the field of neonatology.
Mothers can breastfeed their babies in the unit, where importance is also given to educating patients' relatives about infant care, growth and feeding, and there is also a separate breast milk room where breast milk is stored.
The most important specialties in the hospital
terms of reference - Obstetrics and Gynecology - Gynecology for children and adults - gynecological diseases - Gynecological diseases for the elderly - Urinary gynecology - gynecological cancers - Pregnancy and Obstetrics - Reproductive Endocrinology and Infertility -