Dental fluorosis is the appearance of white or yellowish-brown lines or spots on the teeth, which causes a cosmetic problem that may affect your self-confidence. It can be treated in Turkey in many ways.
Fluorescent tooth pigmentation appears in the form of white lines or spots on the teeth as a result of excessive consumption of fluoride for a long time for those in the first childhood stage under the age of eight during the growth of teeth under the gums, because once the tooth erupts in the mouth from the gums, it is not possible for the fluorescent tooth pigmentation to occur.
What does dental fluorosis look like?
A Dental fluorosis The appearance of staining ranges from dull, unnoticeable white tooth pigmentation to dark brown pigmentation and roughness and fissures on the enamel that make brushing difficult.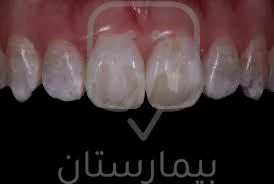 In most cases, fluorescent tooth pigmentation does not have any effect or harm; on the contrary, due to the positive role of fluoride in Prevent caries And to reduce sensitivity, this is why do many doctors advise gel treatments fluoride varnish in children and adults.
But for those who take fluoride in childhood without supervision and pressure during the stage of tooth formation, fluorosis may occur, and the person's confidence in his smile may begin to be affected, especially if it is placed Pigmentation on the front teeth Clearly, which prompts him to search for a way to hide it.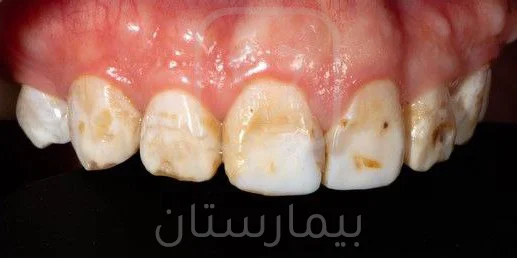 Most of the time, the fluoride staining of the teeth is mild and is only noticed by the dentist during the examinations. The higher the fluoride dose, the more severe the condition. In severe tooth pigmentation, it may appear:
tooth surface roughness
Largely visible dental fissures

Teeth are stained brown to yellow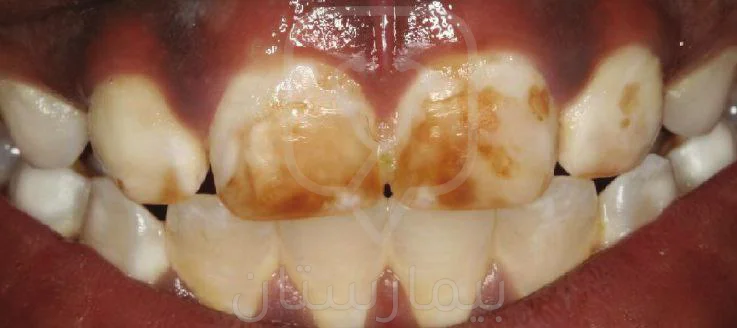 Causes of dental fluorosis
One of the most important reasons for fluoride teeth to become white or brown is the consumption of dental products that contain fluorine, such as mouth rinses and fluoride toothpastes, in childhood, while the permanent teeth are forming. Often times, a child likes the taste of fluoride toothpaste and swallows it instead of spitting it out.
Dental fluorosis also occurs in people who took higher doses of fluoride than prescribed by a doctor during childhood or when it was taken in areas where drinking water was highly fluoridated.
In the event that a child takes excessive doses of fluoride over a short period of time, fluorosis may occur, which manifests itself with other symptoms other than the fluoride pigmentation of the teeth, which are:
nausea
Diarrhea
Abdominal pain
vomiting
Dental fluorosis treatment in Turkey
A person often searches for ways to remove fluorosis because of its effect on the aesthetic aspect of a smile.
In cases of mild, unnoticed fluorescent tooth pigmentation, there is no need for any procedure. In severe pigmentation, there are many options to deal with the condition, most of which depend on covering the pigmentation site, including:
Teeth whitening
surgeryTeeth whitening A role in removing discoloration and making it more white, which makes the pigmentation inconspicuous and merges with the tooth's color. To get quick results, you can try Laser teeth whitening Professionally done in Istanbul, this is an option for light fluorescent pigmentation treatment.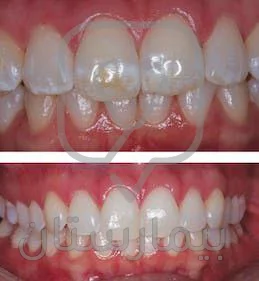 Composite and bonding
used substance Cosmetic Composite Commonly called a dental filling by dentists, this material is the same color as the tooth and bonds to the enamel, helping to cover the discoloration affected by fluorosis.
Dental crowns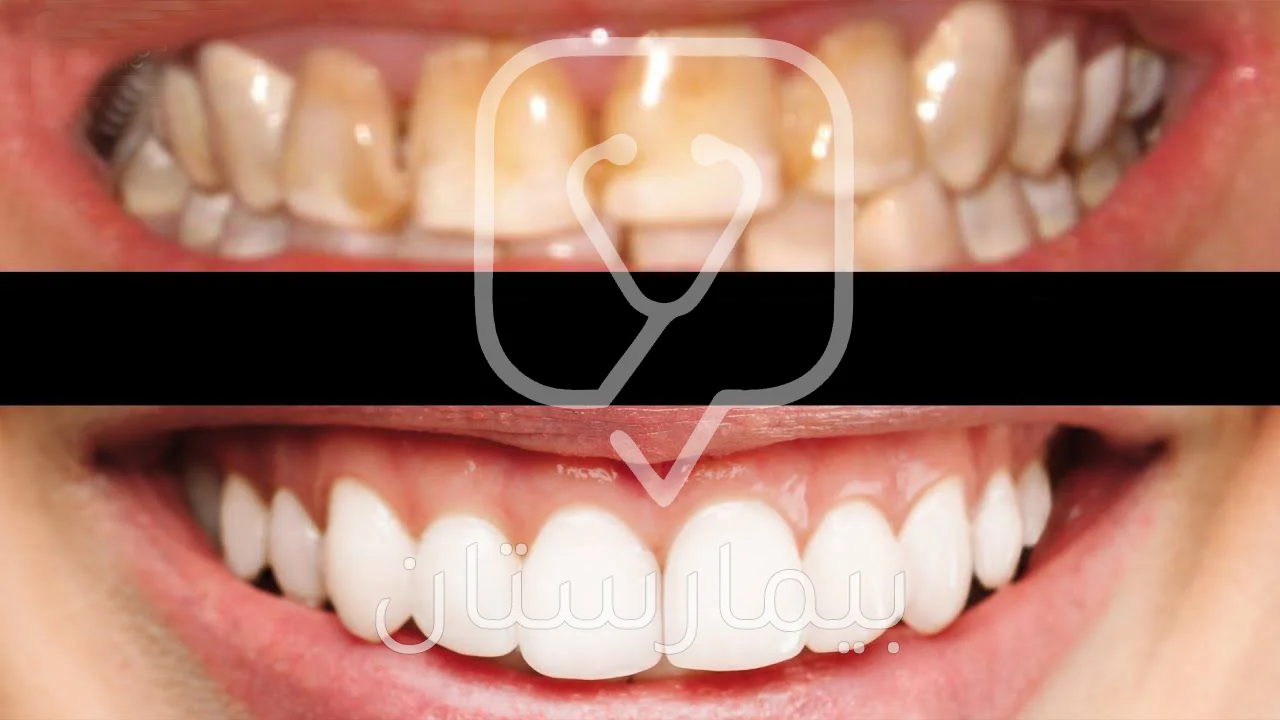 Brown and severely pigmented teeth are treated by covering them entirely with toothpaste crowns Or as it is known as veneers, this method requires the removal and preparation of parts of the tooth for the crown to settle in its place.
Dental veneers
Dental veneers They are similar to crowns, which are thin faces that are custom made by the dentist, but they require less removal of the tooth structure and cover the front surface of it only. You can contact us to guide you towards the most skilled doctors in Turkey.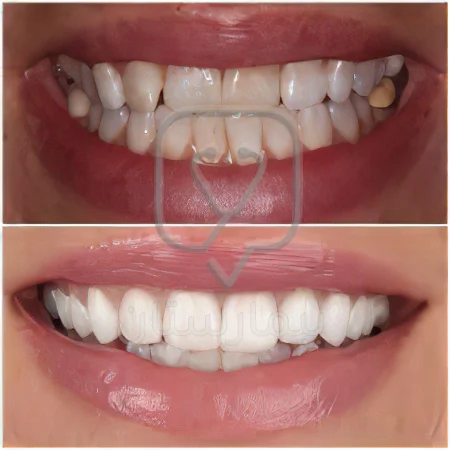 Enamel erosion
In this method, the dentist cools down some of the enamel to remove stains.
MI paste
It is a calcium phosphate paste characterized by its ability to treat tooth discoloration.
Tips for preventing dental fluorosis
The most important advice for preventing fluorosis is for parents to monitor what their child eats.
You should find out the levels of fluoride in the water you drink by asking your dentist or your local water supplier.
If you depend on well water or bottled water, you can find out the percentage of flo present by taking a sample for examination in specialized laboratories.
Once you are able to determine the amounts of fluoride your child is taking in food and drinks, you will be able, with the help of your dentist, to determine whether or not you need to take fluoride from additional sources.
Don't forget to keep the fluoride products around Types of toothpaste Mouthwashes and other things are out of the reach of your children without your supervision. Teach your child to put a pea-sized amount of toothpaste when brushing and ensure that he spits it out after he is done instead of swallowing it.
As an additional precaution, avoid using flavored toothpaste for children that stimulate them to swallow.
Dental fluorosis is not a disease but a condition that may affect the beauty of your smile. If fluorosis and discoloration of your teeth embarrass you or reduce your self-confidence, do not hesitate to contact your dentist, who will help you find the perfect solution.
---
Sources