Laparoscopic sleeve gastrectomy has become one of the surgeries done on a daily basis in Turkey to treat obesity and overweight, as sleeve gastrectomy is performed laparoscopically with low risk.
This surgery is distinguished from other bariatric surgeries because it uses a laparoscope without requiring a large surgical incision in the abdominal area. Therefore, the sleeve gastrectomy is not dangerous and usually does not take more than 40 minutes, and the patient can return home quickly after the procedure is completed.
We all want a healthy and fit body with an ideal weight; we may resort to a strict diet with an exhausting exercise program. Some of us may lose weight through these methods, while others may fail. Despite his many attempts and here the need of laparoscopic sleeve gastrectomy may appear, Which ensures almost guaranteed weight loss; follow us to learn more about laparoscopic sleeve gastrectomy.
What is laparoscopic sleeve gastrectomy?
Sleeve gastrectomy was performed for the first time in the nineties of the last century. Since then, the techniques by which sleeve gastrectomy is performed have evolved until laparoscopic surgery has become the best and least risky option for performing the procedure.
Some obese patients fear potential complications of bariatric surgery. This concern is entirely understandable, as it accompanies most surgeries that people perform, but what if you knew that Laparoscopic sleeve gastrectomy is now being done Successfully in Turkey with no more than a 1% chance of side effects.
The reason why Laparoscopic sleeve gastrectomy is a safe procedure compared to open abdominal surgery is that the endoscopy is limited to making small surgical incisions that do not exceed a few centimeters in width, unlike traditional surgery that includes making a large incision in the abdomen with a greater risk of side complications.
Simply put, Gastric sleeve surgery is defined as a reduction of the average size of the stomach by removing a wide section of it; the surgeon usually cuts about 80% of stomach tissue to make it look like a small banana ranging in size from 50 to 100 mm and, therefore the person will feel full early and will be satisfied with eating small amounts of Food which lead to weight loss over time.
The patient is anesthetized during the procedure, which usually takes 30 minutes to an hour. After the anesthesia, the surgeon makes several small incisions in the abdomen to insert the laparoscope and the necessary surgical tools through the incisions and remove part of the stomach.
The patient must follow his doctor's instructions following the laparoscopic sleeve gastrectomy. The earlier the surgery is performed, the greater the benefit will be because obesity may cause many chronic diseases, such as diabetes and heart disease, when left untreated; if you suffer from obesity, you can contact us to book your appointment with the best bariatric surgeons in Turkey at the lowest possible costs.
How does laparoscopic sleeve gastrectomy lead to weight loss?
Laparoscopic sleeve gastrectomy treats obesity through one of these two methods:
Stomach restriction
The average size of the stomach before the surgery can accommodate about 1.5 to 2 liters of digested food. After the sleeve gastrectomy and reduction its size, its capacity becomes about 50 mm, which prevents the person from eating a large amount of food within one meal.
Sleeve gastrectomy is a restrictive procedure that has nothing to do with the absorption function and does not affect the mechanism of how foods are digested along the digestive tract. This is one of the advantages of laparoscopic sleeve gastrectomy over other bariatric surgeries, as it is a procedure that aims to reduce the size of the stomach without affecting other digestive functions.
Reducing the appetite hormone
The stomach secretes hormones related to appetite. The hormone "ghrelin" secreted from the stomach increases the appetite. When a large part of the stomach is removed, the secretion of this hormone goes down, and the person's appetite decreases from what it was before, which leads to weight loss.
For whom is laparoscopic sleeve gastrectomy performed?
Not every person who is overweight is a good candidate for sleeve gastrectomy, as every patient must meet some criteria for him to undergo laparoscopic sleeve gastrectomy.
Obesity means that the body mass index (BMI) has exceeded 40, meaning your current weight is about 45 kilograms above the normal weight range.
So, the first condition that makes a person candidate for sleeve gastrectomy is severe obesity. But gastric sleeve surgery may be performed for people with a lower weight than we mentioned before (BMI greater than 35) when obesity causes diseases and accompanying problems such as high blood pressure, type 2 diabetes, gallbladder diseases, sleep apnea syndrome ..
Before being nominated for sleeve gastrectomy, doctors usually advise the patient to try other ways to lose weight, such as exercise and a strict diet. When these methods do not work, or the person cannot, for some reason, adhere to these methods, then sleeve gastrectomy becomes one of the options offered to treat obesity.
The doctor will make a full assessment of your health condition to ensure that there are no other problems that cause obesity, as the person may have psychological disorders that lead to excessive weight gain, such as depression or drug addiction and other psychological disorders, and in this case, treating the cause is better and more important than performing a laparoscopic sleeve gastrectomy.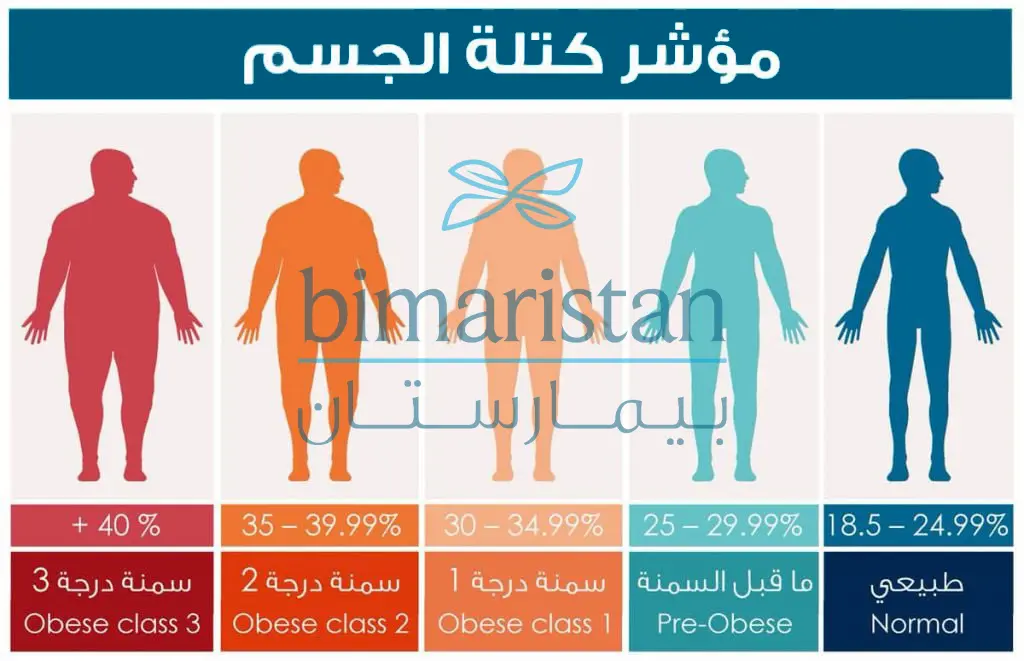 Tips before laparoscopic sleeve gastrectomy
When the medical team determines you are ready for surgery, try to look for a doctor with experience to carry out this type of surgery. We can help with that if you want. Experienced doctors operate with better success rates and little chance of side complications, and you also need many follow-ups in the postoperative period.
Before undergoing gastric sleeve surgery, you should know that obtaining satisfactory results of sleeve gastrectomy depends not only on the success of the surgical procedure but also on your lifestyle after the surgery, as your inability to follow the plan that the specialist doctor will set for you will not help you achieve the desired goal of sleeve gastrectomy, which is weight loss.
Your doctor may put you on a diet about two weeks before the sleeve gastrectomy, this diet aims to lose some fat around the abdomen, which makes the procedure smoother and safer, and you must entirely refrain from eating and drinking about 12 hours before the procedure to prevent backflow of stomach acids during anesthesia.
What happens after laparoscopic sleeve gastrectomy
After the sleeve gastrectomy is over and you wake up from the anesthetic, the surgeon will ask you to stay in the hospital for one to two days to ensure the procedure is successful and free of any potential complications. The medical team will also monitor your vital signs and help relieve some temporary symptoms you may suffer after the procdure, such as pain and nausea.
The doctor will tell you about the diet plan you should follow after the surgery, as it often starts with liquids and then moves between light foods. Do not overeat at once, and do not rush to eat all kinds of food, as this may lead to feeling uncomfortable and vomiting due to not recovering—your stomach after the sleeve gastrectomy.
After a few weeks have passed and the stomach has fully recovered from the sleeve gastrectomy, you should realize that your new stomach has become small in size compared to its previous condition, so there is no more excessive eating of foods at one meal, as you must change your eating habits from what they were in the past, the doctor will help you with this matter by setting Long-term nutritional diet program.
After the laparoscopic sleeve gastrectomy, the patients must visit their doctor to assess the rate of weight loss after the procedure. The percentage of blood glucose and vitamins in the body is also checked, in addition to measuring blood electrolytes such as calcium, sodium, and other tests. The first checkup takes place a week after the surgery. The sleeve gastrectomy is followed by several checkups over a long period that may reach more than two years from the laparoscopic sleeve gastrectomy.
Remember that the more you strictly follow your doctor's instructions, the more positive the results will be in losing weight after the sleeve gastrectomy, and gastric sleeve surgery does not mean that you will not gain weight again, as your weight may return to increase when you do not follow a healthy lifestyle after your surgery.
Advantages of laparoscopic sleeve gastrectomy
Laparoscopic sleeve gastrectomy has many benefits when compared to other bariatric surgeries such as Gastric Bypass or Laparoscopic gastric banding In addition to Single anastomosis gastric bypass (SADI-S).
Among the most important advantages of laparoscopic sleeve gastrectomy are the following:
It is easier and simpler to perform than other surgeries
It is safer, and the possibility of side complications is rarer
The sleeve gastrectomy ends quickly; within an hour
It gives satisfactory results and contributes to the treatment of obesity-related diseases
Side effects of laparoscopic sleeve gastrectomy
Any medical procedure is not without some drawbacks, even if they are very rare. As for laparoscopic sleeve gastrectomy, it may be associated with some risks, including:
Surgical complications (bleeding, anesthesia problems, sepsis)
riskfor gastroesophageal reflux (heartburn)
Gallstones due to rapid weight loss
The average weight loss rate with this procedure is less than other bariatric surgeries
It is not possible to restore the average size of the stomach after laparoscopic sleeve gastrectomy
Laparoscopic sleeve gastrectomy does not affect the absorption function, as the weight may increase again when you over-consume calories
Although there are some risks of laparoscopic sleeve gastrectomy, the risk of obesity remains much more significant than it, as obesity is considered an important cause of a wide range of diseases, including diabetes and various heart diseases.
Price of laparoscopic sleeve gastrectomy in turkey
Turkey is famous for performing various types of bariatric surgeries with high quality and low cost compared to European countries. That is why many tourists visit Turkey annually from Saudi Arabia, Egypt, and other Arab nations to perform obesity treatment surgeries in Istanbul.
There are several types of bariatric surgeries, and each of them has its advantages and price, including: Diversion of the pancreas and biliary tract, Gastric balloon operation, gastric botox, In addition to the advanced centers which have recently opened in Turkey, which carry out new procedures such as Robotic bariatric surgery.
With regard to the cost of the laparoscopic sleeve gastrectomy in Turkey, it usually starts from two thousand US dollars, including the costs of hospitalization and medicines with post-operative care. The price of the sleeve gastrectomy varies according to medical centers. You can contact us to guide you to the best surgeons in Turkey at an appropriate cost for you.
In conclusion, laparoscopic sleeve gastrectomy has many advantages and benefits, making it one of the best surgical options for obesity treatment today. With many advantages, it is also not without some risks, even if they are somewhat rare.
---
Sources: