Your weight may prevent you from enjoying life to the fullest. Obesity can take a physical and emotional toll that can be really worrying for you and your family.
And when left untreated, obesity can lead to heart disease, type 2 diabetes, and other chronic diseases.
If diet, exercise, and medication alone do not work for you, it may be time to consider another option by performing robotic bariatric surgeries in Turkey/Istanbul.
If you are considering making SurgeryYou were surprised to learn that more than 1.3 million people underwent bariatric surgery from 2011 to 2017.
According to a large patient study, one year after surgery, gastric sleeve patients lost an average of 29.5 percent of their total body weight, while those who underwent gastric bypass lost 34.2 percent. Gastrectomy and Roux-en-Y surgery are among the most common bariatric surgeries.
But surgery alone is not enough. You must follow the recommended changes from your health care team after surgery to make a permanent change.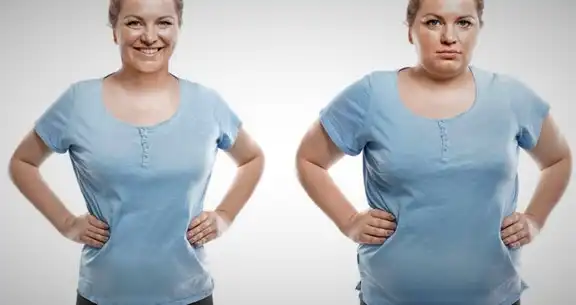 Robotic bariatric surgery options
There are many ways to lose weight that you can explore with your doctor, such as changing your diet, exercise, medications and surgery. If you're considering surgery, your surgeon should discuss your options with you.
The Gastric Sleeve It reduces the size of your stomach by about 80 percent to limit the amount of food it can hold.
You may lose weight because you can only eat small amounts of food.
as you work Gastric bypass surgery (Roux-en-Y) reduces the size of your stomach while rerouting your small intestine to reduce the amount of nutrients your body absorbs.
You may lose weight by eating less food and absorbing fewer nutrients, both of which may lead to positive changes in gut hormones to reduce appetite and improve satiety.
Both sleeve gastrectomy and gastric bypass surgery are often performed using minimally invasive techniques - either laparoscopic or robotic-assisted surgery, possibly using the da Vinci technique.
Surgeons perform minimally invasive surgeries with laparoscopic or robotic assistance through a few small incisions.
To perform laparoscopic bariatric surgery, surgeons use special long-handled instruments while viewing the magnified images from the laparoscope (camera) on a video monitor.
What is robotic weight loss surgery?
Our experienced surgeons can perform bariatric (weight loss) surgery using a robot called the Da Vinci Robotic System.
Robotic surgery uses small incisions instead of a large incision in the abdomen and is therefore less invasive than traditional bariatric surgery.
How is robotic weight loss surgery performed?
Robotic obesity surgeries are performed using the Da Vinci Robotic Surgery System.
The da Vinci robot is a surgical aid that enables bariatric surgeons to perform weight loss surgery using a magnified, computer-guided 3D visualization.
The surgeon maneuvers the robot through small incisions in the patient's abdomen.
Using four robotic arms, the surgeon makes movements and then the robot translates the movement into ultra-precise movements inside your body.
The Da Vinci Surgical System, is an advanced surgical instrument that provides our skilled surgeons with:
Greater surgical precision
Increased range of motion
improved craftsmanship
Improved visualization of the procedure
Better access to the surgical area
To maintain the highest possible levels of expertise in robotic surgery, our staff of surgeons, nurses and surgical technologists are all required to undergo rigorous ongoing training and complete a specialist curriculum in robotic surgery.
Robotic surgery is entirely dependent on the surgeon's expertise.
The robot is just a powerful tool to help you have the best possible surgery and the fastest possible recovery.
Who is the right person for robotic weight loss surgery?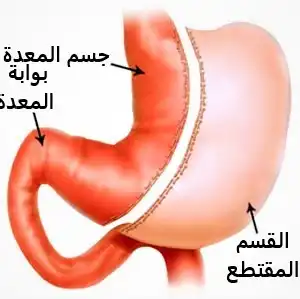 Obese patients may be eligible for robotic surgery. Obesity is considered excessive for anyone with a BMI greater than 40. This refers to a person who weighs more than 100 pounds.
You may also qualify if you have a BMI of over 35 and medical conditions such as diabetes or high blood pressure.
The benefits of the surgical robot in obesity operations
The Da Vinci Surgical System gives our surgeons a greater view of the stomach and surrounding organs, enabling them to be more precise and in control during surgery.
Instead of traditional open surgery or laparoscopic surgery, the da Vinci System allows surgeons to skilfully perform surgical procedures for a wide range of complex cases through incisions ranging from 1 to 2 cm.
Our robotic surgical system offers many benefits.
including:
faster recovery
Reduce pain and scarring
Faster return to normal routine
Fewer complications
Less trauma to the body
Lower septic rates, as some have shown studies
Shorter hospital stays
Much lower rate of gastrointestinal leakage
Low risk of needing follow-up surgery
Better clinical outcomes (in many cases)
Risks of robotic obesity surgery in Turkey
As with any surgery, there are risks associated with robotic weight loss surgery. Risks include:
Bleeding from the area where the intestine was reconnected during surgery
Bleeding from the cut in the intestine
drought
malnutrition
Food moves quickly from the stomach to the small intestine
Recovering from Robotic Weight Loss Surgery
Most patients who have robotic bariatric surgery can expect a recovery period of two to three weeks after surgery.
Rest is critical during the recovery period to allow your body to heal.
It is also important to follow your doctor's instructions regarding how many calories you should consume during this period.
And you should not exercise during the recovery period.
Work with your bariatric surgeon and weight loss team to develop a plan to begin a gradual exercise program.
Keys to Long-Term Success of Robotic Weight Loss Surgery
It is important to commit yourself to a healthier lifestyle after any weight loss surgery.
Keys to success after robotic weight loss surgery include:
Eat three balanced meals each day - avoid snacking
Drink plenty of water throughout the day
Eat protein with every meal, preferably first – you will eat less food if you eat protein first
exercise regularly