Organ transplantation is a life-saving procedure for many patients, and organ transplantation in Turkey has recently emerged at the hands of the best surgeons and doctors.
Organ transplantation in Turkey
Organ transplantation in Turkey occupies an important space in medical development by innovating many methods and adding them to the global medical community.
History of organ transplantation in Turkey
Transplant studies continue in our country albeit later than in the Western world, although there are many studies of our doctors living abroad or for educational purposes in world-renowned transplant centers.
A transplant is not just a medical or technical issue
Success in transplantation is not only related to the development of that country in the field of medicine, but also to the legal aspect, ethical and technological infrastructure, religious and social factors.
As two heart transplant attempts in our country in 1969, just three years after Dr. Bernard performed the first successful heart transplant, attracted worldwide attention in 1967.
When talking about organ transplantation in Turkey, we must talk about the doctor Mohamed Haberal and his team.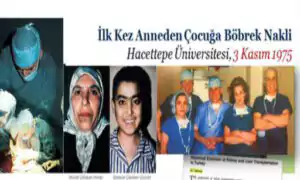 Where he performed the first organ transplant operation in Turkey after animal experiments in the seventies, where he performed an operation Kidney Transplant From a mother to her 12-year-old son in November 1975 at Hagitepe University Hospital.
Also conducted by the same team Liver Transplant From a living donor in 1990.
After the first successful organ transplant in our country, the legal infrastructure for organ transplantation in our country has been prepared with the "Organ and Tissue Transfer Act".
A heart and lung transplant was transferred from a 5-year-old girl clinically dead from a gunshot wound to a 9-year-old girl with major transposition, ventricular septal defect and pulmonary hypertension.
The patient was discharged in the second month after surgery and lived for nine months.
The first lung transplant was done in a hospital Surreyapaşa In Istanbul in March 2009 where a single lung transplant (on the left side) was first performed on a 34-year-old male patient with terminal stage due to silicosis accumulation, the postoperative period passed without any complications.
She was reported still alive in 2011.
In the 2011 Statistical Yearbook, the Turkish Statistical Agency released that a total of 3,336 organ transplants were reported, including 2,495. kidney transplant surgery and 697 operations liver transplant And 87 heart transplants were performed in our country in 2010 alone.
Organ transplantation in Turkey today
forLiver transplant Today, Turkey occupies the third place in the world in the probability of success of transportation, as the success rate ranges between 85-90%, while the success rate globally is approximately 83%.
There are 43 . in Turkey Liver transplant center.
It was done in Turkey in 2019 1776 Liver Transplant about Turkey.
There are 77 centers in Turkey todayKidney Transplant. There are many centers that perform endoscopic or endoscopic implantation robot.
 In 2019, 3861 kidney transplants were performed, with a success rate of about 98.5 in Turkey.
There are also 14 heart transplant centers in Turkey that have transferred at least 80 transplants annually since 2014.
While the one-year survival with medical treatment for patients with terminal acute heart failure is only about 40%, the one-year survival after heart transplant exceeds 90% and the 5-year survival exceeds 70 % in Turkey.
There are 5 lung transplant centers in Turkey.
She has done at least 30 lung transplants annually since 2015. Some of them were associated with heart transplants.
In Turkey, approximately 1,500 bone marrow is transfused annually to blood patients.
In Turkey, 4 transfusions of the pancreas and 4 of the small intestine were carried out in 2019.
In Turkey, the world's first uterine transplantation took place, after which uterine transplants began in both America and European countries.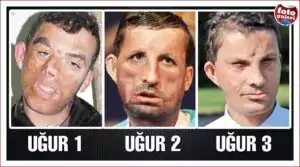 Turkey was also a pioneer in the field of plastic surgery, including face transfer, where it performs 2-3 face transfers annually.
In Turkey, 61 units were recorded forbone marrow transplantThe annual number of operations has reached marrow transplant to 3 thousand.
Success rates are generally consistent with European and US data and vary according to the type of transplant (autologous or from a stranger) and the transplanted patient.
Bimaristan Medical Center remains your first choice for treatment in Turkey.
We direct you to the best expert specialists in all fields, we break the language barrier, Arab specialist doctors will help you in communicating with your doctor, we help you book an appointment in the most important and modern hospitals in Turkey.
We provide our services throughout Turkey.
We will be with you step by step towards recovery.
Free consultations around the clock.
don't hesitate tousBimaristan, your family center in Turkey. You can read more about Liver donation and transplantation in Turkey on our site.