What is the Elipse Swallowable Gastric Balloon Capsule?
A gastric balloon capsule is a gastric balloon that is inflated into your stomach for up to 16 weeks and helps limit the amount of food you can eat.
The stomach balloon from (Elipse) is one of the most popular gastric balloons in the world.
unlike other balloonsThe balloon capsule is placed in the stomach by swallowing. It does not require anesthesia, endoscopy, or surgery to place or remove it.
The balloon is placed on an outpatient basis for 20 minutes under the supervision of your doctor.
After about 16 weeks, the balloon is deflated and passed naturally in the stool.
There is no need for a second visit to remove the balloon.
A swallowable balloon is one of the most innovative ways to reach your ideal weight in a short time without surgical intervention.
Why you may need a gastric balloon capsule
Being overweight has a huge impact on your health – both physically and mentally. It can lead to low self-esteem, limit your participation in sports or other activities that can help you get back in shape, prevent you from joining the fun family atmosphere, and may lead to time off work due to illness or extreme fatigue.
The gastric balloon is intended to provide a short-term solution if you have been struggling to lose weight even after making a real commitment to lifestyle changes, such as following a calorie-controlled diet. It can help you lose weight relatively quickly by making your stomach feel fuller for longer after eating small meals.
It can help boost your confidence and achieve some health benefits with enough weight loss to become a candidate for long-term weight-loss procedures such as gastric banding.
How does a swallowable gastric balloon capsule work?
The balloon capsule occupies space in your stomach and also delays gastric emptying, significantly reducing the amount of food eaten at each meal and making you feel full easily and for a longer period.
It reduces hunger pangs and binge eating.
On a technical level, the gastric balloon works by inducing early satiety (the feeling of fullness) in two ways:
Delayed gastric emptying – due to the longer gastric emptying time, you feel full for longer
Reducing stomach capacity - helping you reduce your portion sizes
Is a swallowable gastric balloon capsule right for me?
The swallowable gastric balloon capsule first appeared in the world as a slimming treatment that does not require any surgical procedure, anesthesia or endoscopy. It is available for;
People who cannot lose weight despite a long-term diet and exercise
Who cannot exercise for various reasons
Who needs to lose weight as soon as possible for medical reasons
People who do not want to undergo surgery because of its risks
- To prepare before bariatric surgery
How much weight can I lose with a swallowable gastric balloon capsule?
Although weight loss is affected by factors such as the patient's metabolic rate, age, gender, chronic disease, and diet compliance, an average of 15 kg, or 10-15% of body weight is lost over 4 months.
Benefits of a gastric balloon capsule
- It's easy, fast and secure.
It does not require anesthesia, endoscopy, or surgery.
Placed in the outpatient clinic. No need to go to hospital
Provides a feeling of fullness in the long term
Are there any alternatives to the swallowable gastric balloon capsule?
There are various methods of weight loss support, including endoscopic gastric balloons, sleeve gastrectomy, gastric botox and gastric balloons.
However, the feature that distinguishes the swallowable gastric capsule from others is that it does not require surgery, endoscopy and anesthesia.
No hospitalization required.
Gastric balloon swallowed with a glass of water. It has the highest degree of tolerance.
What does the gastric balloon capsule procedure involve?
The slimming program includes one ingestible gastric balloon capsule; In addition to
A smart scale that can analyze fats
A smartphone app that wirelessly connects to your smart scale
Follow up with a nutritionist.
Is the capsule easy to swallow?
Most people swallow the gastric balloon with a glass of water easily. If the patient has difficulty swallowing, the operation is performed with the help of the doctor without anesthesia and endoscopy.
How long will it take to return to normal activities after the procedure?
After a doctor's approval, most people return to normal activities within a day or two, but some people may experience side effects for longer. It might be a good idea to book a few days off from work afterwards just in case, or pop the balloon on Friday so you have the weekend.
Will there be any dietary restrictions during or after the program?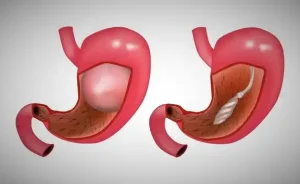 There are no dietary restrictions after the swallowable gastric balloon. However, for a slimming program to work, it is important to follow the diet plan and adopt new, healthy eating habits. After the swallowable gastric balloon procedure, it is necessary to follow the instructions of the nutritionist and communicate with him/her.
How long does the gastric balloon capsule stay in place?
The balloon remains in the stomach for about 4 months.
How is the removal of the swallowable gastric balloon?
After approximately 16 weeks inside your stomach, a time-operated release valve will open, allowing the balloon to deflate and pass naturally through your digestive system without the need for a removal procedure.
What are the possible side effects and complications after placing the gastric balloon?
Some people experience occasional nausea and vomiting after the balloon is placed. In most cases, symptoms are well tolerated with commonly used prescribed medications. Symptoms may include:
deflation of the balloon (which can lead to intestinal obstruction - which can be fatal)
bouncing back
Indigestion
Stomach pain and cramps
Constipation
diarrhea
puff
ectoderm
Injury to the stomach or esophagus (the tube that carries food from the mouth to the stomach)
Because the gastric balloon is so new, it is currently difficult to evaluate its safety compared to other similar types of weight loss treatments.
Complications associated with endoscopy (the procedure used to remove the balloon) include:
Abdominal discomfort
sore throat
gastrointestinal injury
Bronchial aspiration (fluid in the airway of the lung if it is in the stomach)
The product is not suitable for people with certain conditions such as gastrointestinal disorders and type 1 diabetes, or for women who are pregnant, planning to become pregnant, or breastfeeding.
before treatment
You will have a formal consultation with a consultant or general surgeon. During this time, you can explain your medical history and symptoms and raise any concerns you may have.
Your doctor will also discuss with you if any other diagnostic tests, such as scans or blood tests, are needed, and will tell you if there are additional costs before they are carried out.
Preparing for your treatment
Our dedicated team provides personalized follow-up advice in the lead up to your visit. We aim to make your experience with us as easy and comfortable as possible.
Visit Patient Information to get an idea of visiting hours, food, what to pack if you're staying with us, parking and all other important practicalities.
Action
Unlike other advanced weight loss options, the swallowable gastric balloon does not require any surgery, endoscopy or anesthesia.
And it takes about 15 minutes to get the gastric balloon.
The balloon comes in a capsule with a thin tube. You will swallow the capsule and your doctor will use an X-ray to make sure the balloon is in your stomach.
Then the balloon will be filled through the tube and the tube removed to complete the process.
The gastric balloon itself is removed - no need to see your doctor. After about 16 weeks, the balloon deflates on its own and passes normally.
Aftercare
You may feel some nausea and discomfort during the first week after the balloon is placed.
Your doctor may prescribe medications to make you feel more comfortable.
Your doctor will provide detailed information regarding the risks and benefits of the slimming regimen.
Eating with a stomach balloon
Your doctor may recommend that you drink only liquids for the first couple of days and that you switch to solid foods when you feel comfortable. So use the feeling of fullness that a stomach balloon provides to practice eating smaller, healthier meals.
If you have any questions or concerns, we're here to help, so don't hesitate to contact us Connection after the procedure.
How much weight can I expect to lose with a gastric balloon?
The more you interact with your dedicated team and their guidance, the more successful your weight loss journey will be.
You can expect to achieve 10-15% (total body weight loss; ie a 100 kg person would expect to lose 10-15 kg on average) in 16 weeks with the gastric balloon.
Ultimately, how much weight you lose and maintain will depend on how well you follow your medical care team's advice.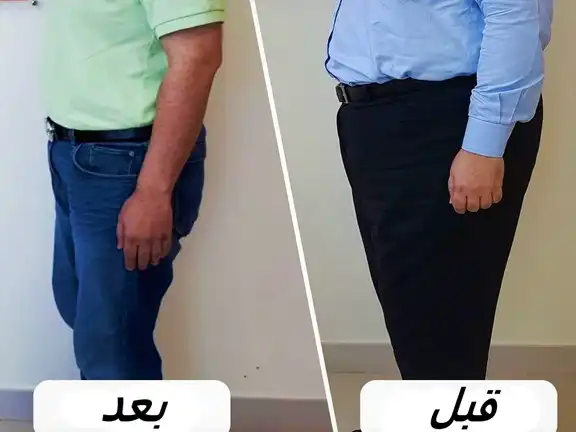 How much does the swallowable gastric balloon cost compared to the cost Sleeve Gastrectomy?
The gastric balloon is provided as part of a comprehensive 6-month weight loss program at a total cost of $2,000, which includes:
Gastric Balloon
Balloon implantation in our clinic
Hydration and drug therapy after the operation in the clinic
One-to-one monthly consultations with our dietitian to optimize weight loss
 What is the evidence that the gastric balloon capsule helps in weight loss?
conducted A study The balloon was administered on 119 obese patients, mostly women, who initially received one balloon. Just under half received a second balloon and six received a third balloon during treatment. 110 patients completed at least eight weeks of treatment (7.6% drop-out rate).
According to the company, the women achieved an average weight loss of 8kg which they say represents an average "extra" weight loss of around 50%.
This is very similar to the reported efficacy forgastric banding orgastric bypass surgeryThis usually results in a loss of around 50% to 70% of excess weight.
Techniques such as gastric banding or gastric bypass have a longer and more stable proportion when it comes to maintaining long-term weight loss.
It is currently uncertain whether the gastric balloon will achieve similar results in the long term due to a lack of evidence.
Swallowable Stomach Balloon Capsule