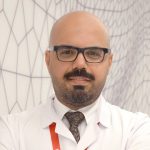 Prof. Dr. Shetin Ishik
Specialization: Orthopedics
Prof. Dr. Cetin Isik: Orthopedics and Joint Surgeon in Istanbul The field of orthopedic medicine is a vital field that requires experience and high skill. Among the distinguished doctors in this field, Prof. Dr. Şetin İşik shines in Istanbul. He is considered one of the most prominent surgeons specializing in the diagnosis and treatment of conditions related to bones and joints. Prof. Dr. Cetin Isik was born…
Prof. Dr. Shetin Ishik Read More »
The doctor is fluent in languages: - English - Turkish
---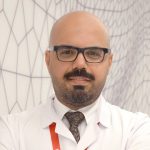 Prof. Dr. Shetin Ishik
Prof. Dr. Cetin Isik: Orthopedics and Joint Surgeon in Istanbul
The field of orthopedics and joint medicine is a dynamic field that requires expertise and high skill. Among the distinguished physicians in this field, Prof. Dr. Şetin İşik shines in Istanbul. He is considered one of the most prominent surgeons specializing in the diagnosis and treatment of conditions related to bones and joints.
Professor Dr. Cetin Isik was born in the Turkish city of Mardin in 1981. He studied elementary, middle and high school in the same city and obtained the highest score in his city in the university admission examination to enter the Faculty of Medicine at Ankara University. He graduated from the Faculty of Human Medicine in 2005. After that, he entered the specialty at Yıldırım Beyazıt Hospital in Ankara, in the Department of Joint and Orthopedic Surgery.
In 2010, after submitting his master's thesis, he was awarded the title of specialist in the Department of Joint and Orthopedic Surgery. Because of the studies he presented and his success in the examination, he obtained the degree of Chief Resident in 2012. In 2014, he obtained the degree of Assistant Professor in the Department of Orthopedics and Joints at Yıldırım Beyazıt Hospital. That night, he obtained a professor's degree in 2016 after passing the examination and writing many studies in the scientific community.
Prof. Dr. Cetin Isik has extensive experience in the field of orthopedics and joints, as he has performed many successful operations and provided medical care to a large number of patients. He is highly skilled in diagnosing and treating a wide range of bone and joint diseases and injuries, from fractures to arthritis and arthroscopy.
Prof. Dr. Cetin Isik's practice is based on the latest technologies and therapeutic methods in the field of orthopedic surgery. Innovation and scientific research are an essential part of his medical approach. He always strives to apply the latest surgical techniques and innovative treatments to achieve the best results for his patients.
One of the distinguishing aspects of Dr. Cetin Isik is the focus on the doctor-patient relationship. He places great importance in understanding patients' needs and providing personalized and accurate care for each individual case. He provides emotional and moral support to patients, and works diligently to ensure that they feel safe and comfortable during all stages of treatment.
In addition to his medical practice, Dr. Cetin Isik plays an active role in the Istanbul medical community. He participates in many medical conferences and seminars, where he presents his experiences and exchanges knowledge with his colleagues in the medical field. It also promotes health awareness and educates the public about the importance of caring for bones and joints.
In conclusion, Prof. Dr. Cetin Isik is one of the best orthopedic surgeons in Istanbul. His vast experience, high skills, and empathetic spirit make him an excellent choice for those seeking specialized and professional medical care in this field.
Twenty years of experience in the field of joint surgery
basic services
jointsOrthopedic