Turkey provides rehabilitation centers for children with special needs. These centers are distinguished by providing the latest treatment and rehabilitation techniques, in addition to an expert medical staff from various specialties.
Children Rehabilitation Centers in Turkey
Children with special needs who suffer from health conditions that affect their quality of life and their ability to carry out daily activities need a special treatment which is provided in the rehabilitation centers in turkey.
Whether these conditions are related to physical disabilities that impede the child's motor activity or other problems that affect the cognitive skills, such as poor ability to speak and communicate with others.
The medical staff in the Children's Rehabilitation Center is keen to understand how motor or cognitive disabilities affect the child's life and development, and the doctors in the center work to integrate their experiences and knowledge in order to design a treatment program to each child individually so that this program ensures providing support and care for children according to the needs of each child .
The experts in child rehabilitation centers work side by side with the child's family as it has a significant positive impact on the child when parents are involved in the rehabilitation process.
The purpose of Child Rehabilitation Program in Turkey
The main purpose of the rehabilitation programs is to enable children to restore their normal functions, improve their quality of life, and give them the necessary environment they need to complete normal development and growth.
The goal of rehabilitation program varies from one child to another according to the child's need. It is necessary to set logical goals after studying the child's condition and discussing the matter with the family.
Who works in a children's rehabilitation center in Turkey?
Doctors and experts from various medical specialties work in the pediatric rehabilitation centers in Turkey, such as the pediatrician, psychiatrist, physical therapist, speech expert, occupational therapist, as well as the nursing staff with experience in dealing with children.
It is not only limited to medical workers, but also includes experts in the field of education, arts and games that develop the creative and emotional sense of the child.
Children who need rehabilitation
In fact, any problem that may affect the quality of life for the child may nominate the child for a rehabilitation program, including:
congenital diseases that cause mental Retardation
Cerebral Palsy
Neurological injuries such as brain and spinal cord injuries
Aneuploidy disorders such as Down syndrome
congenital abnormalities like spina bifida 
Mobility disability for any reason
failure of normal growth
Autism disorders
Speech and pronunciation problems
visual deficit
Types of treatments in pediatric rehabilitation centers in Turkey
The Pediatric Rehabilitation Center in Turkey provides a wide range of treatments which include:
physical therapy Physical Therapy For Children in Turkey
Physiotherapists work to help each child to reach his or her fullest potential in terms of functional independence and the ability to move independently. This is achieved by improving range of motion, flexibility and muscle strength.
Physiotherapists work to achieve the previous goals by doing fun activities for the children and allowing them to play in the gym and perform movements aimed at improving the child's motor skills, such as running, jumping and balancing exercises on one leg, in addition to exercises with large balls to increase muscle strength.
Pediatric physiotherapy can also be done at home with certain activities. Physical therapy helps children who suffer from:
Delayed psychomotor development (delayed walking of the child)
Muscular weakness and imbalance
Genetic disorders such as Down syndrome
Poor coordination, balance, and motor planning
cerebral injuries such as cerebral palsy
Recovery after trauma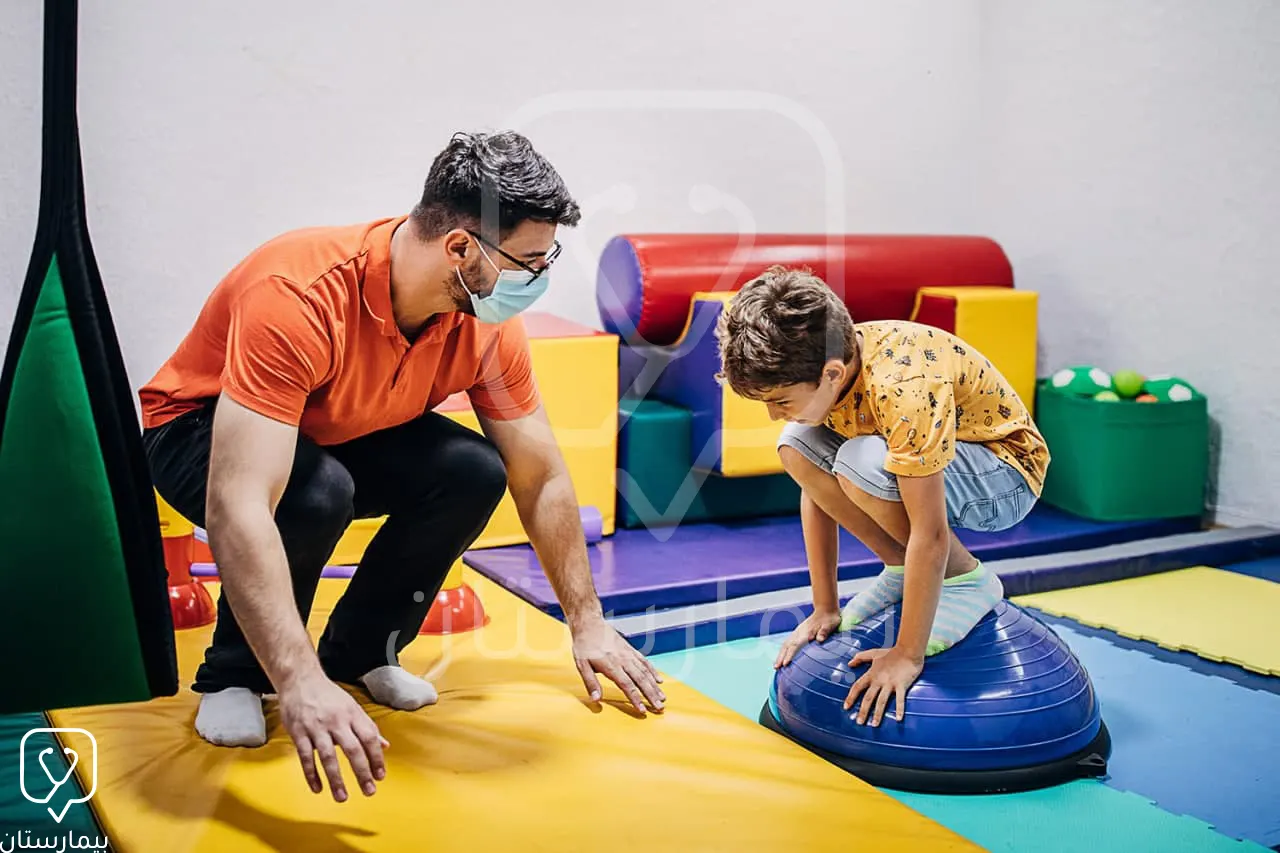 Occupational Therapy
An occupational therapist works to help the child carry out daily activities and tasks and enable the child to live more independently.
Occupational therapy is based on building the basic skills of the child, such as teaching the child how to brush the teeth and wear clothes, in addition to teaching the child to write and play with his friends.
The child's occupational therapy is carried out with educational and fun means at the same time, such as the completion of the missing words, the puzzle games and the game of completing the missing pictures.
The type and duration of treatment varies with the child's condition. Occupational therapy is directed at children with:
Autism disorders
Birth defects and learning problems
Attention Deficit Hyperactivity Disorder (ADHD)
Neurological diseases like spina bifida
Growth failure and nutritional problems
Children with Epileptic seizures
Speech Therapy
The speech specialist diagnoses and treats children with language communication disorders or problems in swallowing and speaking. The speech specialist helps the child develop functional language communication skills through several sessions through which the child is treated using advanced modern techniques.
A speech therapist treats children with:
Speech disorders
Dysphagia
cognitive communication disorders
Hearing problems
Genetic syndromes such as Rett and DiGeorge syndrome
Aquatic Therapy Program
It is aimed to improve the motor activity, balance and psychological state of the child. Some children's rehabilitation centers contain special swimming pools with a comfortable playing environment in addition to their usefulness in improving the child's motor activity through water games that are carried out under the supervision of specialized people.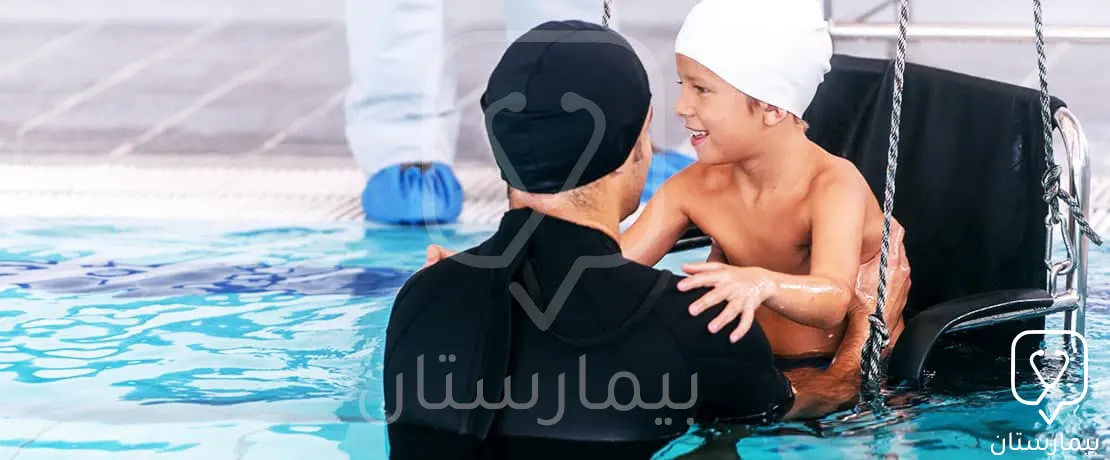 ---
Sources: