With the growing awareness of the negative side effects caused by certain chemicals and synthetic ingredients in modern products, the benefits of toothpicks as a natural alternative come in.
When it comes to oral hygiene, many of today's toothbrushes and toothpaste formulations claim to provide the best result, however some traditional materials and herbs such as miswak are in many ways a better option than most of the prosthetic dental products we are used to.
One of the benefits of miswak for teeth is that it will not only help you avoid unnecessary chemicals but will also help you nourish your teeth and gums naturally.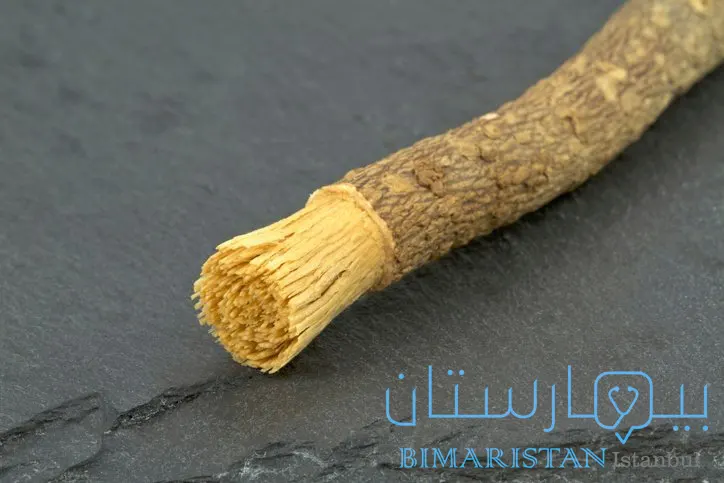 In this article, we have listed the many benefits of miswak for the mouth and how you can use it to always have a bright smile.
What is a toothpick?
Miswak is a twig that helps in cleaning the teeth and has been used for this purpose for more than 7000 years now. Miswak generally comes from the Salvadora persica tree, known as "Arak" in Arabic.
The toothpick is the main alternative to the toothbrush for the advantage of combining the functions of a toothbrush and toothpaste through the benefits of an antibacterial toothpick and fortooth decay.
in many studies A study conducted by the World Health Organization and other independent health organizations found that people who used miswak regularly needed to visit the dental clinic much less often than those who used toothpaste and powders.
where proved Research Regular use of miswak has a curative effect on Gum diseaseIt works against many pathogensgingivitis, have found A study Recently, when used as an aid to regular toothbrushes, the toothpicks helped in recording a noticeable improvement in the degree of plaque accumulation and gum health.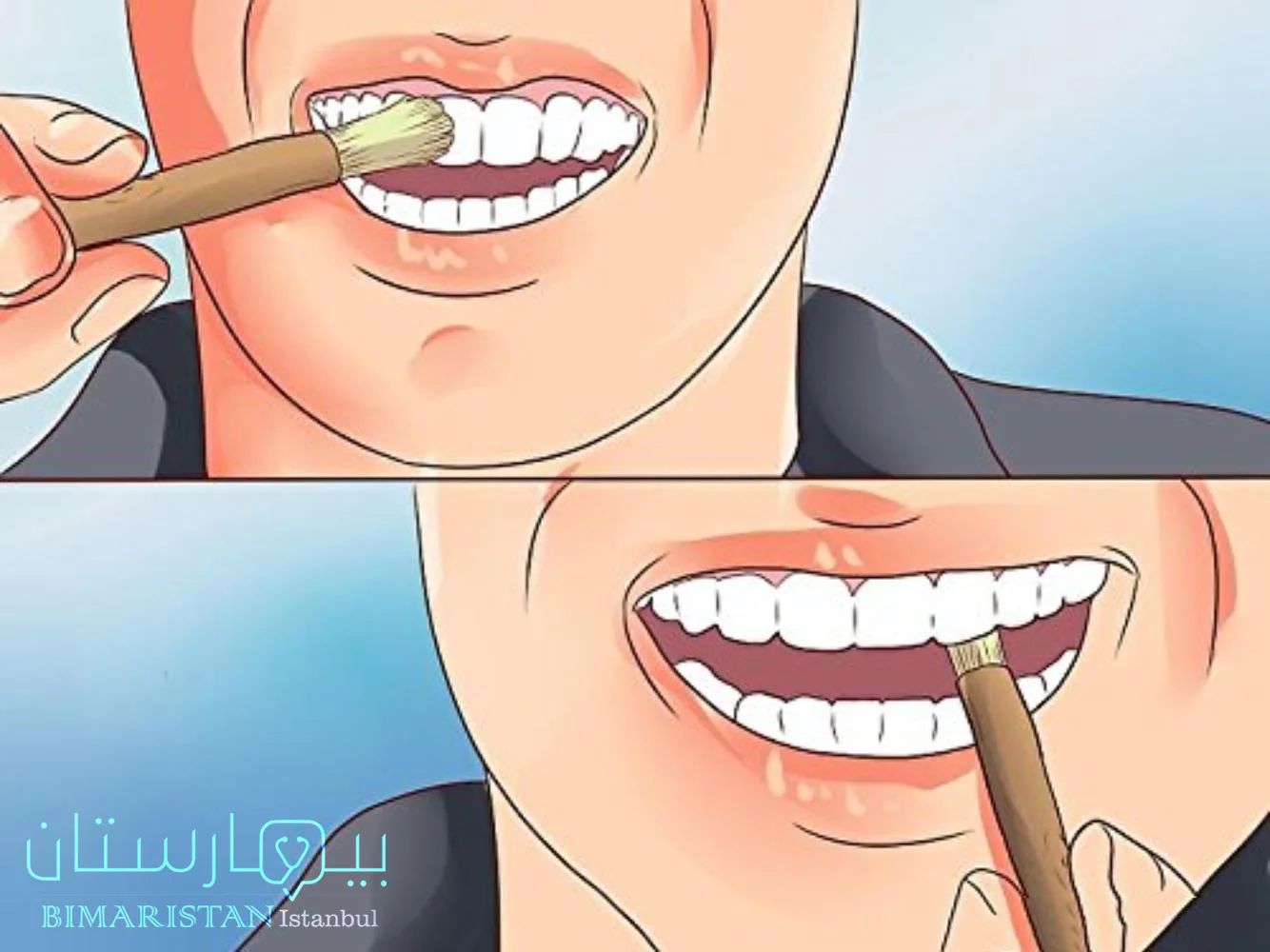 The benefits of toothpicks
The benefits of miswak for the health of the mouth and teeth are many and many.
1. Prevention of cavities and dental caries
Happen or occur tooth decay When the enamel (the outer layer of the tooth crown) is damaged as a result of bacteria using starch and sugar in food to produce acid that erodes the enamel, leading to decay that eventually leads to a cavity.
Saliva helps fight tooth decay by preventing acid build-up and giving your teeth time to repair themselves. Here comes the benefits of a toothpick for its well-known role in the formation of saliva in the mouth without the need for any commercial enhancers or additives and thus naturally fights tooth decay.
2. The benefits of miswak for teeth whitening
Miswak has many benefits that help to strengthen the enamel of the teeth thanks to the sodium chloride, sodium bicarbonate and calcium oxide present in it, thus strengthening Teeth whitening And resist stains and pigmentation left by many of your favorite foods and drinks.
3. Protects the gums and teeth from tartar and plaque
Plaque is a layer that forms on the teeth after eating The food and be colorless, As bacteria grow and multiply, plaque buildup leads to the formation of tartar, which is a visible yellow color that sticks to the teeth and gums.
if not Teeth cleaning from tartar in the clinic It will cause Gum disease down to the need forselective extracting Loss of it completely and therefore the need to compensate for it either dental implants It is the best treatment option available in Turkey, or other prosthetic options available.
The easiest way to prevent the build-up of tartar and plaque, and thus prevent gum disease and tooth loss, is to brush your teeth regularly and in the right way. One of the benefits of the toothpick here is its antibacterial properties that prevent bacteria from accumulating on the teeth and gums.
4. Eliminates bad breath
bad breath It is an indication of the presence of many dental problems, from eating certain foods to gum diseasetooth decayThe lack of saliva production can also lead to bad odor.
One of the benefits of toothpicks is its strong anti-bacterial activity, in addition to its properties in enhancing saliva production in the mouth, which is an effective treatment for bad breath, as it is a natural substance, its use releases certain compounds that create a mild smell specific to the miswak.
5. Fights harmful germs and bacteria
It is one of the most important benefits of miswak for the mouth and teeth. In several studies conducted by the World Health Organization, it was found that the miswak contains a number of active antibacterial compounds that actively fight the growth of bacteria in the mouth.
6. Protects and strengthens the gums
Here's a pro tip, if you are worried about whether your oral health is in good shape or not, check your gum health! Gums are the soft tissues that surround the teeth and help keep them in good shape, so any problem that affects the teeth appears in the gums as well.
impact gingivitis Untreated with increased accumulation of tartar on the bone structure between the teeth, which leads to receding gums and change the applicability dentures tooth loss Ultimately, it is a painful and irreversible condition known as advanced periodontitis.
Scary isn't it? Fortunately here the benefits of toothpicks come to our rescue as well. Tooth brushing has a role in helping to prevent plaque andlime buildup The subsequent miswak greatly reduces the chances of gingivitis and periodontitis, which keeps your gums healthy.
7. Anti-cancer and pain reliever
The antioxidant enzymes such as peroxidase, catalase and polyphenoloxidase present in miswak have anti-inflammatory propertiesfor cancer It helps prevent it. While the effectiveness of miswak in fighting cancer already in the body has yet to be determined, its use as a preventative measure has been proven by research.
In addition, the active ingredients present in miswak contain pain-relieving properties that help in dealing with inflammation and pain, especially in the gums, and this is a feature that you cannot find in a toothbrush.
8. Refreshing after food
One of the main benefits of a toothpick is its refreshing taste and smell. It contains many natural volatile aromatic compounds. Using a miswak promotes a sense of cleanliness and a pleasant breath that can be compared to any commercially available mouthwash.
9. Great effectiveness and affordable price
The cost of using a toothpick is much lower than most commercially available products. Also, given how miswak works as a toothpaste, toothbrush, and mouthwash all in one, the cost benefits of this certainly cannot be overlooked.
Now that you know the best benefits of a toothpick, learn how to use a miswak.
10. It can be used by children
Since the taste of miswak is mild, children Those who do not like the taste of toothpaste will be more receptive to the use of a toothpick. Miswak is also useful when used to distract children who need to stay away from oral habits such as thumb sucking.
The miswak has useful features for children, one of which is that the bristles are soft and clean the teeth gently without harming the gums. It also protects their teeth from caries, in addition to the fact that it does not contain artificial chemicals as in toothpastes, which must be handled with caution in children.
However, be aware that young children should always be supervised by a responsible adult when using a toothpick.
How to use the toothpick stick?
Miswak can be used as an aid to your regular toothbrush and toothpaste. To use it effectively, follow these steps:
Cut one end of the toothpicks.
Keep cutting from this end until the toothpick is soft and bristle-shaped in the middle. To enhance this process, you can moisten the toothpick by dipping it in water.
Once you see the individual bristles-like fibers, brush your teeth with it as you would a regular toothbrush but without using any toothpaste with it.
Trim new bristles whenever existing bristles are used up.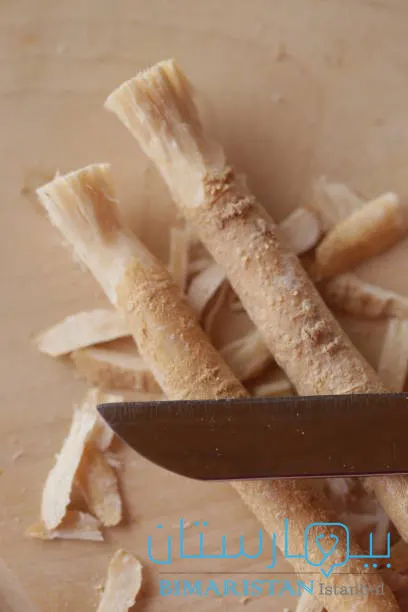 ---
Sources